On May 20th,Oprah Winfrey was honored in New York by the Elie Wiesel Foundation with their Humanitarian Award. The award honors individuals who dedicate their time to fighting indifference, intolerance and injustice and whose accomplishments are consistent with the goals of the Foundation. Past recipients include First Lady Laura Bush in 2002 and Senator Hilary Clinton in 1994.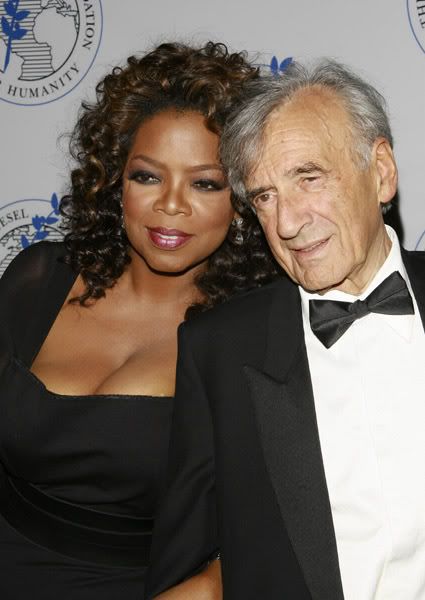 Oprah with Elie Wiesel

Elie Wiesel and his wife, Marion, established The Elie Wiesel Foundation for Humanity soon after he was awarded the 1986 Nobel Prize for Peace. The Foundation's mission, rooted in the memory of the Holocaust, is to combat indifference, intolerance and injustice through international dialogue and youth-focused programs that promote acceptance, understanding and equality.
Source: ElieWieselFoundation.org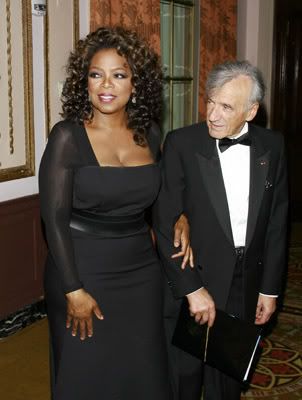 Oprah, Elie Wiesel and wife