Steve McKeever, Bishop Noel Jones, Dr. West and Clifton West

Dr. Cornel West held a listening party on April 7 in LA for his CD Never Forget: A Journey of Revelations. The CD, to be released this June on Hidden Beach Recordings, includes artists such as Prince, Talib Kweli, KRS-1, Rhymefest, and the late Gerald Levert.

The grandson of a preacher, Dr. West's passion for civil rights was evident at an early age-he marched in demonstrations and organized protests at his high school demanding black studies courses. He enrolled in Harvard University at the age of 17, eventually earning a Ph.D. Primarily known as a philosopher, Cornel West is a world renowned African American scholar and currently is a professor of religion at Princeton University. He has been involved with the Million Man March and the Hip Hop Summit Action Network.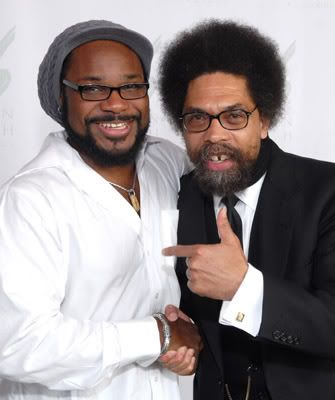 Malcolm Jamal Warner and Dr. West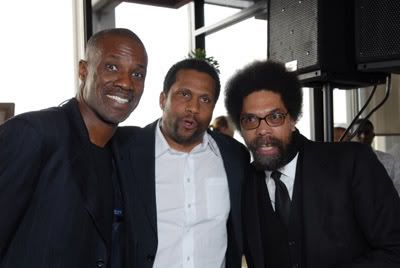 Bishop Noel Jones, Tavis Smiley and Dr. West



Dr. West and Omarosa



Steve McKeever, Founder and CEO of Hidden Beach Recordings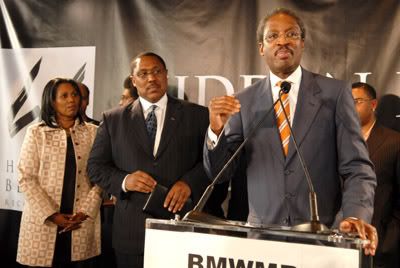 Albert E. Dotson, Jr., Esq.



Tavis Smiley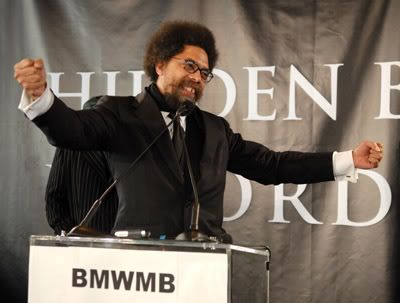 Here is the tracklisting for the album:
"Bushanomics," featuring Talib Kweli
"America," featuring Black Thought, Rah Digga, Iriz & Lucky Witherspoon
"Still Here"
"Dear Mr. Man," featuring Prince
"911"
"N Word," featuring Tavis Smiley & Michael Eric Dyson
"Welcome to Chi," featuring Rhymefest, Neo-Abassy & Malik Yosef
"Mr. President," featuring KRS-One & M-1
"Keep It PI," featuring Killer Mike, Doey, Roc & Lucky Witherspoon
"Chronometrophobia," featuring Andre 3000
"Gonne Be Alright," featuring Dave Hollister & Chuckii Booker
"Matter Of," featuring Lenny Williams
"Soul Sista," featuring Daryl Moore
"The Man's Gonna Getcha," featuring Gerald Levert
Source
Photos by Malcolm Ali