The Rush Philanthropic Arts Foundation
Founded in 1995 by brothers Russell, Danny and Joseph "Rev. Run" Simmons, Rush Philanthropic Arts Foundation is dedicated to providing disadvantaged urban youth with significant exposure and access to the arts, as well as providing exhibition opportunities to under-represented artists and artists of color.
In its first 11 years, Rush Philanthropic has served over 700,000 urban youth; has directed millions in funding from donors including individuals, foundations, and leading corporations to underserved youth, and established two exhibit and education facilities.
On April 11, Rush Philanthropic hosted a cocktail party benefiting their East New York Brooklyn Arts Center that is set to open in fall 2007. The building for this arts center was a gift from Ron Hershco of United Homes. In addition, Time Warner underwrote the event, allowing for all proceeds to directly benefit Rush East New York. Lisa Quiroz, Time Warner senior vice president for corporate responsibility stated "we're thrilled to help launch the Rush Arts Center, the new center will help broaden access to the arts, engage youth and nurture new and diverse voices which is at the heart of our arts giving."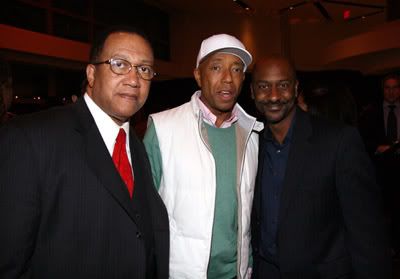 Dr. Ben Chavis, Russell Simmons and Stephen Hill of BET



Kevin Liles, Jamel Shabazz and Russell Simmons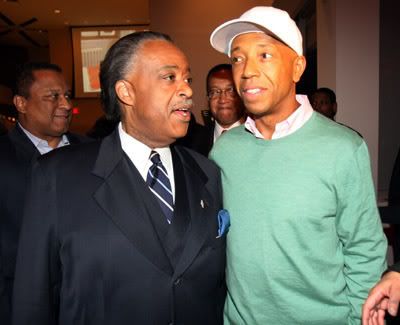 Al Sharpton and Russell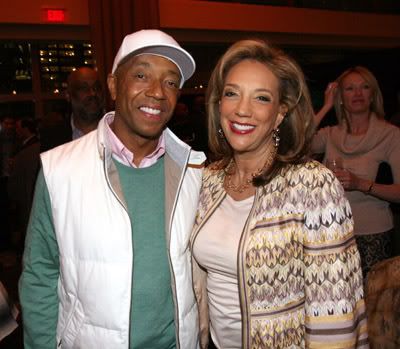 Russell and Denise Rich



Danny Simmons
East New York, Brooklyn is a neighborhood in crisis, with an unemployment rate of more than twice New York City's average, and more than three times higher than the national average. The high school graduation rate is less than 45%. Rush East New York will become an Arts Oasis for this often overlooked neighborhood.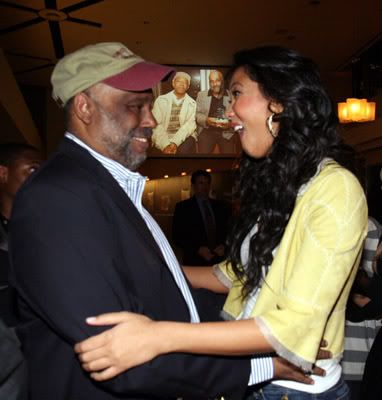 Danny with Kimora Lee Simmons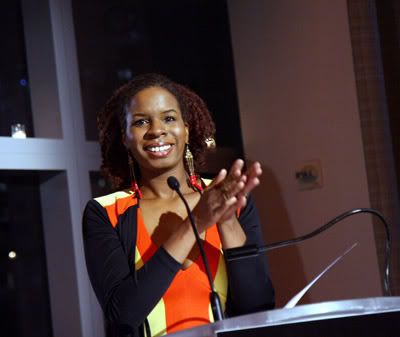 Tangie Murray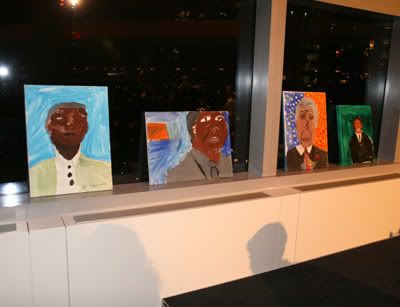 Art work from the youth

The Brooklyn Steppers, a Rush Community Grants Recipient organization performed: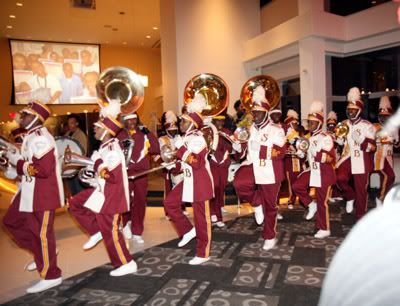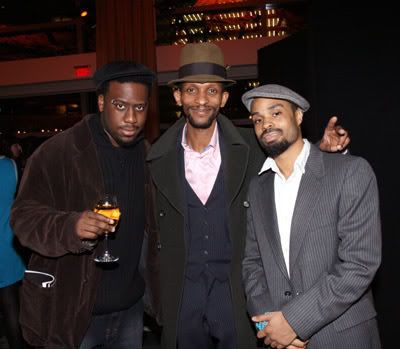 Russell and daughter Aoki

Source
Photos by Johnny Nunez