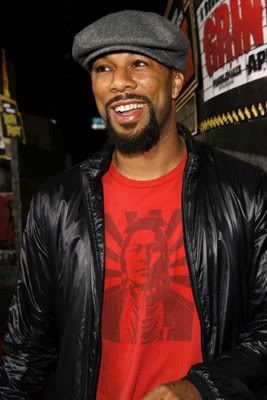 I met this girl, when I was ten years old
And what I loved most she had so much soul
She was old school, when I was just a shorty
Never knew throughout my life she would be there for me...
...now I see her in commercials, she's universal
She used to only swing it with the inner-city circle
Now she be in the burbs lickin rock and dressin hip
And on some dumb sh*t...
Excerpt of lyrics from
I Used to Love HER
by hip hop artist and actor, Common.
This is one of my fave hip hop songs of all time. Common wrote this song in 1994, and it very well reflects the state of hip hop today. Common used the metaphor HER, not referring to a woman, but to hip hop. The lyrics of the song talk about Common's early love and experiences with hip hop and how it has changed throughout the years.
But hey, you gotta love hip hop for all of its
bling
and
conspicuous consumption
.
Just kidding.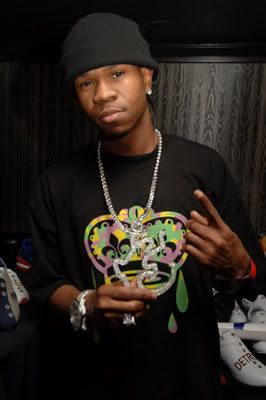 The Don Imus controversy has caused the African American community to examine our language used in hip hop. Russell Simmons called for a ban of the n-word in the broadcast industry, and so far, two rappers have come forward--Chamillionaire(at left) and Master P.
Chamillionaire, a Houston rapper best known for his #1 hit
Ridin' Dirty
(which is another one of my fave hip hop songs), says "on my new album I don't say the word n***a, I don't curse nowhere on my whole album." He told Allhiphop.com, "I don't get caught up in the actual this word is bad because with everything you take away there's gonna be something there to replace it...everybody needs to focus their direction on these younger kids that are looking at them. If we help raise them right this is gonna be the new generation and this new generation is gonna be more like me maybe and just don't curse or brag about being a gangster."
No Limit Records CEO and founder Percy "Master P" Miller (on right with son Lil' Romeo), has announced that he will launch a profanity-free record label, Take A Stand Records, with his son. "Personally, I have profited millions of dollars through explicit rap lyrics," Miller told AllHipHop.com in a statement. "I can honestly say that I was once part of the problem and now it's time to be part of the solution. I am ready to take a stand by cleaning up my music and follow my son's footsteps and make a clean rap album."
"
Take A Stand Records
is about arming our communities with knowledge and putting money and real estate back into our communities. I am collaborating with the NAACP to do my part," said Miller, who commended fellow rap tycoon Russell Simmons on his efforts to clean up rap. Proceeds from album sales will go to scholarship funds for underprivileged youth.
In 1989, the record
Self Destruction
was released with big name 80's hip hop artists: Heavy D, MC Lyte, KRS-One, Doug E. Fresh, Kool Moe Doe and others. The song spoke about the societal ills facing the black community, specifically black on black violence. It is still a fave song of mine.
I think its time for Self Destruction Pt. II -- 2007 style that can address today's societal ills: the 50% high school dropout rate, the AIDS epidemic, poverty, Katrina...... and I know just the person to produce it -- where you at Kanye?!?
Self Destruction Video:
Source
Source