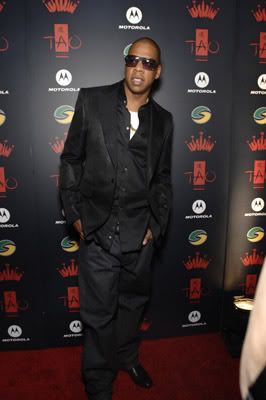 Rapper and businessman extraordinaire Sean Carter (aka Jay-Z) watched as his mother Gloria Carter was honored by the New York City Council for her outstanding contributions to the community.
Ms. Carter oversees the Sean Carter Scholarship Fund, a charity founded in 2003 to assist those generally not serviced by traditional scholarship means. The Fund assists non-traditional high school graduates, such as GED recipients in an opportunity to fulfill their goal to attend college.
In 2005, she and others from the fund traveled to Houston to distribute toiletries and other items to displaced Katrina victims.
"Very proud of her" Jay-Z said as they left the ceremony.
Source
Website