Dr. Ian Smith of the
50 Million Pound Challenge
, held '
An Event to Change Your Life'
, hosted by comedian and radio personality Steve Harvey in Atlanta this past Saturday:
Attendees at the free event enjoyed live entertainment from R&B singers Keith Sweat and Omarion, received free health screenings and learned more about the 50 Million Pound Challenge initiative, that aims to educate the Black community about the dangers of obesity and to help people shed excess pounds.
Dr. Ian Smith with R&B singer Keith Sweat
::Chris Webber's Bada Bling Celebrity Bash Weekend::
NBA star Chris Webber is one of many NBA and NFL players who host fundraisers during the summer to benefit their foundations. Chris's Bada Bling Celebrity Bash Weekend was held this past weekend in Las Vegas that benefited the Chris Webber Foundation:

The legacy of philanthropy was instilled in Chris by his parents. In an interview with BET.com, Chris says: "I've had my foundation for fourteen years. My mother is a teacher and my father is a deacon of the church. I saw all the things they did for our community. When I had the opportunity to start a foundation I wanted to continue what my parents were doing. So for the last twelve years I just put in my money to make sure schools were getting funded and had computers and everything".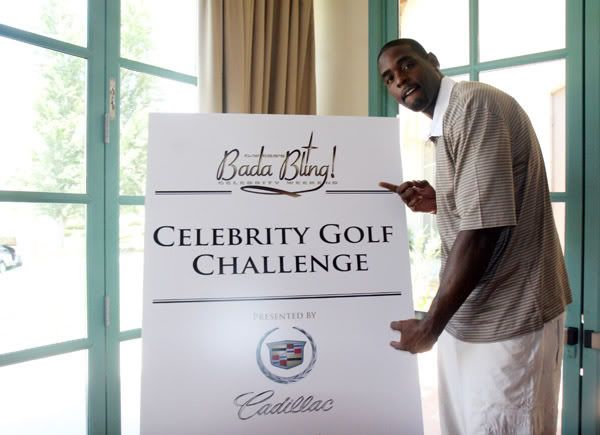 Chris also notes: "In the humanitarian aspect, I think I'm always going to be involved in our community. I've been asked to do some things. I love our people and I love and respect our struggle and those that came before us. If we forget about those before us, we are really going to be in trouble. I definitely want to do that long after I finish playing basketball".
Source
Photos by Rick Diamond and Johnny Nunez