The Rush Philanthropic Arts Foundation hosted an Art for Life pre-party in New York on July 10th along with platinum sponsor Land Rover. The Art for Life gala will be held on July 28th in the Hamptons. The pre-party was for VIP, celebrity and platinum level patrons at Land Rover's New York City show room.
Attendees enjoyed hors d'œuvres and cocktails sponsored by silver sponsor Ciroc Vodka and previewed the 20th anniversary Range Rover.
D-Nice, Russell Simmons and Danny Simmons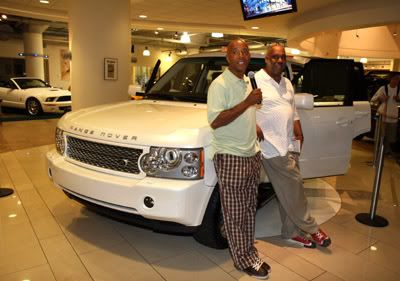 Russell Simmons with brother Danny Simmons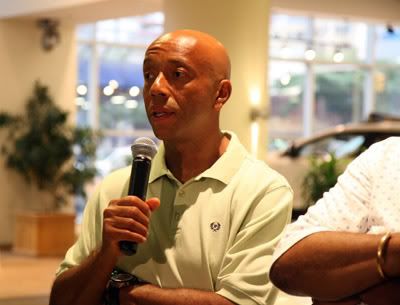 Russell and Danny with Ben Chavis, President and CEO of the Hip Hop Summit Action Network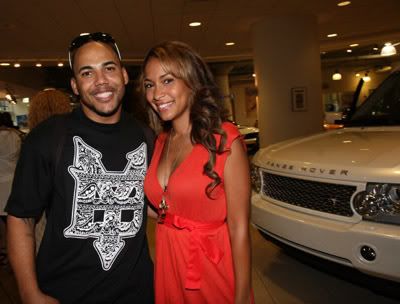 Lil' Sean and Valeisha Butterfield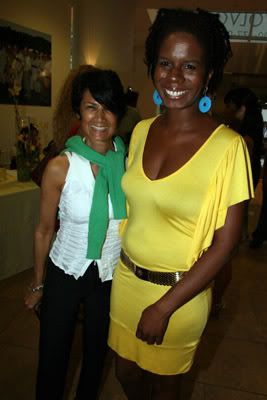 Jody Miller and Tangie Murray
Russell with Dominique Andriese
The Art for Life East Hampton gala is Rush Philanthropic's primary annual fundraising effort to help thousands of underserved New York City children. Rush Philanthropic has also added actress Kerry Washington as an event chair and Oscar winner Forest Whitaker as an honoree for the gala. Rush Philanthropic was founded in 1995 by brothers Russell, Danny and Joseph "Rev. Run" Simmons.
Source
Photos by Nunez/WireImage