Jordan Brand, a division of Nike, Inc., launched its second annual Breakfast Club program aimed at inspiring today's young athletes to dedicate themselves to hard work in order to achieve personal growth and excellence. On July 18th, the club kicked off in Chicago at Proviso E. High School and will conclude in Portland, Oregon on August 21st.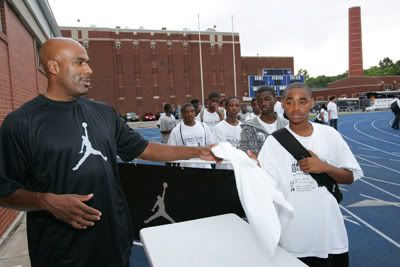 The Breakfast Club will give thousands of young athletes a rare opportunity to meet and learn from Tim Grover and train alongside some of today's top professional athletes. Grover will spearhead the events with a special exercise curriculum focusing on explosiveness, strength, performance and conditioning. The curriculum, along with pre-built and other customized work-outs, will be available free online at
http://www.jumpman23.com/
.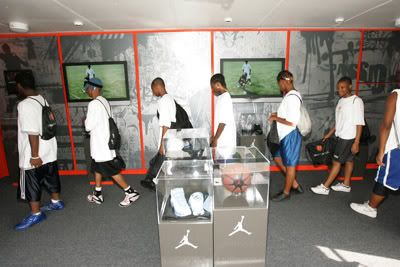 "Jordan Brand is excited to bring the Breakfast Club training program to America's youth. Just as it inspired Michael Jordan, we expect this unique program to motivate participants to demand the best from themselves by working harder, reaching higher while staying committed," said Roman Vega, JordanBrand Manager.

Photos by Barry Brecheisen