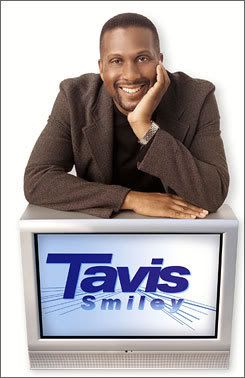 Tavis Smiley Foundation's Annual Salute to Youth Leadership Benefit and Auction is scheduled to host its 7th annual fundraiser on Saturday, October 6, 2007 at the Pacific Design Center in West Hollywood.
The Salute to Youth Leadership Benefit and Auction celebrates the contributions and accomplishments of young leaders and pioneers in the field of youth development and raises money for the foundation's leadership development program, Youth to Leaders (Y2L). Many teens in the program have entered and completed college, organized health fairs, voter registration drives, conducted teen town hall meetings, started businesses and worked for mayors as well as presidential candidates.
The 2007 invited guest list includes the who's who of Hollywood, politics, sports and entertainment. Following tradition, the event will include a dinner, silent auction, live entertainment and an awards ceremony honoring three exceptional youth leaders as well as the Smiley Scholars scholarship winners.
Tickets are currently on sale with prices ranging from $250 for individual tickets to $50,000 which includes corporate sponsorship billing. Visit
http://www.youthtoleaders.org/
for more information.
The Tavis Smiley Foundation focuses on youth between the ages of 13 to 18. Its mission is "to enlighten, encourage and empower youth by developing leadership skills that will promote and enhance the quality of life for themselves, their communities and OUR world." Since 1999, more than 3,000 youths have participated in leadership training workshops and conferences.