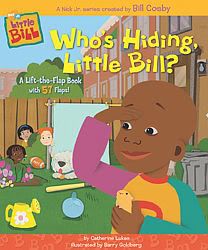 Bill Cosby announced last week that his animated series Little Bill will return to television on the commercial free, educational preschool NOGGIN cable network. Little Bill is an animated character that aims to get preschoolers interested in learning that is based on Cosby's best selling book series of the same name.
Little Bill, who is an inquisitive child, teaches children that what they do makes a difference in the world. The program encourages children to value the love of their family, to increase self-esteem and to develop social skills.


Recent research suggests that high-quality preschool experiences can improve graduation rates. Cosby said recently about the nation's drop out rate: "The high school dropout rate in some cities is as high as 55 to 75%. While the behinds are moving forward, some of the minds are left behind."


Little Bill will air weekdays starting today 11:00 a.m. and 2:30 p.m. (ET) and weekends at 1:30 p.m. (ET).