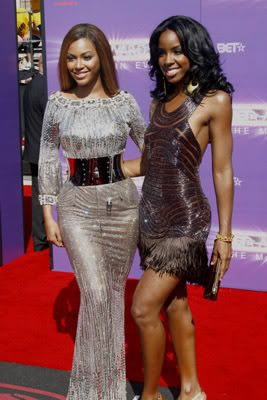 Beyoncé, Mathew and Tina Knowles, Kelly Rowland and The Survivor Foundation held a groundbreaking ceremony yesterday for the Knowles-Rowland Temenos Place Apartments, a supportive housing facility for at-risk populations in the Houston area.
The housing development is the result of a collaboration with House of Deréon founders Tina Knowles and Beyonce Knowles, the Survivor Foundation, Inc., the City of Houston, and St. John's Downtown (church home of the Knowles family).
The project is a 43 unit, single room occupancy supportive housing facility designed to provide permanent living accommodations for women and men who are taking significant steps in improving their lives after the traumatic effects of personal and natural disasters. The apartments will provide "a safe place to live" for all residents. Major contributors to the project include Wal-Mart and American Express.

In addition, located on the same block as the apartments is the 1.2 million Knowles-Rowland Center for Youth which is an exciting, multipurpose recreational complex for youth which includes a youth HIV education and risk reduction program called "Breaking The Silence."
Beyonce with Pastor Rudy of St. John's Church at a food distribution event earlier this summer in Houston.
Source
Source2