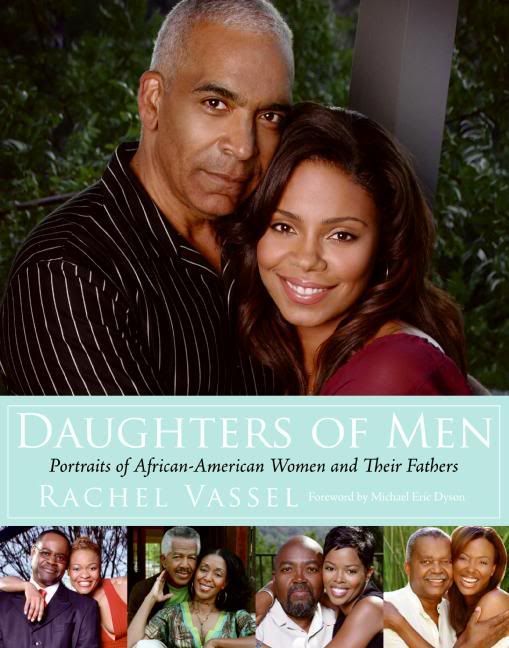 In the book Daughters of Men, author Rachel Vassel has complied dozens of stunning photographs (by celebrity photographer Derek Blanks) and compelling personal essays about African- American women and their fathers. The book will be released tomorrow, October 30.
Daughters of Men is the first title to showcase the importance of the Black father's impact on the accomplishments of his daughter. From actress Sanaa Lathan to Georgia State Supreme Court Chief Justice Leah Ward Sears, many African-American women attribute much of their success to a positive father figure.
Other daughters profiled in the book include philanthropist Sheila Johnson, gospel singers Erica and Tina Campbell of Mary Mary, Radio One founder Cathy Hughes, CARE USA President Helen Gayle and singer/actress Brandy.
Actress Nicole Ari Parker Kodjoe and her father Donald Parker are also profiled. Nicole said of her father:
The most remarkable thing about my dad is that he never told me anything that wasn't true and he never broke a promise. If he said he was going to be there after school at 3:30 p.m. he was there. He wasn't early, he wasn't late. When I think about it, it's not hard to do. My father simply never made promises he couldn't keep.