Remember the popular '70s black television series
Good Times
? If you do, then you definitely remember the painting that was shown during the opening credits: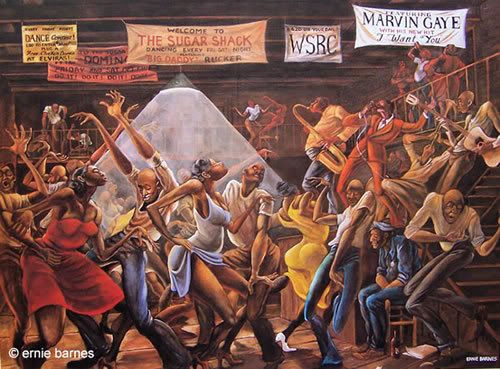 The painting, titled
Sugar Shack
, was created by African American artist Ernie Barnes. He actually appeared on a few of the episodes and created the paintings for Jimmy Walker on the show.
On October 23rd, a tribute celebration in his honor was held at the Time Warner Center in New York: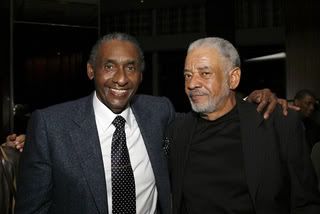 The tribute, titled "Ernie Barnes: His Art and Inspiration" opened to the public yesterday in the Great Room at the Time Warner Center at Columbus Circle, 60th Street entrance. It will be on view through October 29, 2007. The tribute is co-sponsored by Time Warner and the National Football League.

::Cultural Activities::
Los Angeles: Actress Kim Wayans performs in '
A Handsome Woman Retreats'
, a funny journey to inner peace. The play was written by Wayans and is directed by Iona Morris. Runs through November 4th on Fridays and Saturdays at 8 p.m. Location: 2100 Square Feet Theater, 5615 San Vicente Blvd., Los Angeles. Tickets are $20.00, call 323.769.6395 for details.
http://www.plays411.com/

Photos: Mark VonHolden/Wireimage, erniebarnes.com