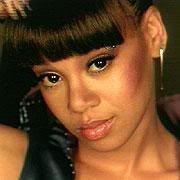 'Tis the season! The
Lisa 'Left Eye' Lopes Foundation
announces its
2nd Annual Celebrity Gift Wrap.
The excitement begins on Friday, November 30 and ends on Monday, December 24 at The Mall at Stone Crest, 2929 Turner Hill Rd., Lithonia, GA.
Celebrities confirmed to participate are
T-Boz, Mychael Knight
, Fashion Designer and Finalist from Project Runway on Bravo, former NFL Players
Chuck Wiley and Steve Atwater
and renowned artist
Stuart McClean
among others.
The foundation, along with the celebrity guests, businesses and volunteers are the "Exclusive" gift wrappers for the Mall at Stone Crest during this holiday season. Wrapping costs will range from $3.00 - $8.00, depending on the size of the customer's gift.
The Holiday Gift-Wrap times are Nov 30 - Dec. 9, Noon – 8 p.m., extended hours will be given from Dec. 13 - 23, and on Dec. 24 gift wrappers will be on-hand from open to close.
Proceeds from the gift wrap will go towards the foundation's commitment to providing both food and toys to low income families during the holiday season, to Hogar de Amor Children's Home and Lisa Lopes Rural School/Orphanage in Honduras and on-going teen programs in Dekalb County, Georgia.
In addition, Mychael Knight, Inc., in partnership with the foundation, will host a festive two day event commencing on Wednesday, November 28 and concluding on Thursday, November 29, 2007. The days will include the following:
Day 1: "Twas the Night before Christmas" - Trim & Taste
Participants will decorate trees during a cocktail party attended by special invited guests, featuring signature holiday cocktails presented by liquor sponsor.
Day 2: "It's beginning to look a lot like Christmas"
The lighting of the "Peach Trees!" Participants and guests will enjoy featured cocktails, hors d'oeuvres, tree viewing and special live music and performances. A fashion show featuring designs by Bravo's Project Runway's own Mychael Knight, a celebrity concert and a private party taking place at the Atrium Live Theatre will also be held in December. The concert date and celebrity performer will be announced soon.
Sponsors for the events include Macy's and U.N.EYE Studios.
Facts about Lisa 'Left Eye' Lopes Foundation:
Headquartered in Stone Mountain, Georgia, the Lisa Lopes Foundation (LLF) was developed in 2003 by Lisa's mother, Wanda Lopes-Colemon, her brother Ronald Lopes and family friend Anashay Murphy. The Foundation was inspired by Lisa's dream of building a children's home on some land she purchased in Honduras. Shortly after revealing her plans to her family, Lisa passed away in an auto accident in Honduras. Four years later they opened up Lisa's Home of Love, a 10,000 sq. ft. residential facility.
The foundation donates food and toys during the holiday season and works with teens from local Georgia low-income communities. The teens are put through a five-step program that includes: Cultural Arts and Awareness, Healthy Lifestyles, Financial Literacy, Career Development and Civic and Social Responsibility. The program is designed to give the teens a competitive advantage along with increasing their self worth.
For Gift Wrapping Details/Sponsorship/LLF information, visit
http://www.lisalopesfoundation.org/
Source: TLA PR
{Thanks Tafia}