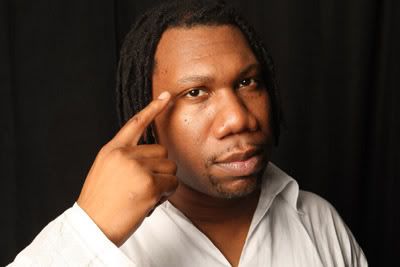 Pioneering rapper KRS-One is relaunching the Stop The Violence Movement, originally launched in 1988 in response to growing violence in the hip hop community.

The Stop The Violence Movement produced a Hip-Hop classic titled "Self Destruction," which featured KRS-One, D-Nice, MC Lyte and Public Enemy among others. The movement and song also unfurled in the aftermath of the death of DJ Scott La Rock, his original partner that was gunned down in 1987.
KRS-One told Allhiphop.com: "The Stop The Violence Movement will be 20 years old in 2009 and what have we learned?"
He also says, "[Hip-Hop] can make a difference. We influence every inner-city in the world...it's like all of us paying attention to a wind that seems to be blowing, a certain attitude about life that we are all kind of feeling. I think everybody wants to see Hip-Hop just balance itself out and grow a little more. It's good for everybody."
The Hip-Hop artist/metaphysician is updating The Stop The Violence Movement by collecting and producing Public Service Announcements (PSA's) from various rappers, who all urge the community to stop violent activities over the next year. So far, KRS-One has enlisted Ludacris, Busta Rhymes (Busta? Hmmm...wasn't he charged with assault not long ago?) and Jalil of the rap group Whodini.