Rodney and Holly Robinson Peete, A Couple Who Cares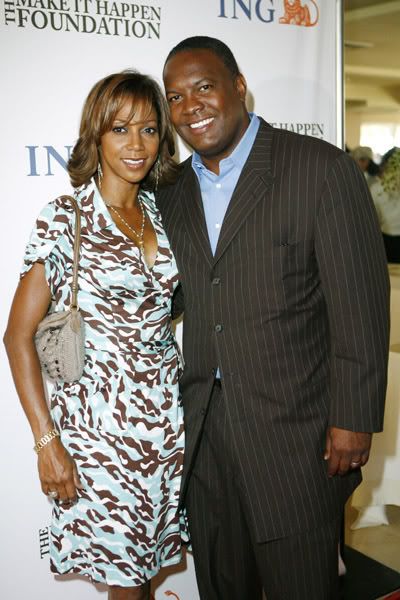 This couple has it all: Great looks, a strong marriage, beautiful children and stellar careers-but what is really admirable about the Peetes are their philanthropic efforts. Former NFL player
Rodney Peete
and his wife actress and author
Holly Robinson Peete
have created a foundation to benefit adults and children living with debilitating diseases and other life circumstances. The
HollyRod Foundation
was inspired by Holly's late father, Matthew T. Robinson, who succumbed to Parkinson's disease in 2002.
Every year, the foundation hosts its annual fundraiser, DesignCare. The 2007 event was a huge success, raising more than $350,000. Comedian and actor Chris Tucker who served as one of the auctioneers for the event, donated $100,000 from his own funds.
In February, the foundation sponsored EdgeTech Gridiron Glamour, an annual fashion show fundraiser held during Super Bowl weekend. Scores of philanthropists, athletes and celebrities attend this glitzy affair:
Chris Rock, Malaak Compton-Rock, Cedric The Entertainer, Holly and Rodney
Pat Smith (wife of Emmitt Smith), Rodney and Tracy Mourning
HollyRod has expanded its mission with the formation of
HollyRod4Kids
, which seeks to improve the lives of children living along the Gulf Coast who were affected by hurricane Katrina and children in Africa whose communities have been ravaged by civil war, famine and the HIV/AIDS pandemic.
The Peetes have focused a significant amount of their philanthropic efforts in Africa. They provided funds for the rebuilding of a school and assisted expectant mothers in Kenya.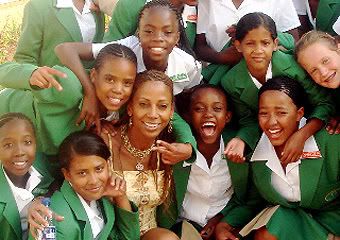 The couple and their children were among a delegation to South Africa for the opening of Oprah Winfrey's Leadership School for Girls. Holly stated that their children were changed from the trip:
"Our kids visited homes run by 11-year-olds, because the parents had been decimated by HIV-AIDS. It's one thing to tell kids about the starving children in Africa, but when they sit down and connect with them, that was just—you can't even describe what that's like. They really came back changed and generally respectful about everything."
In an interview with Essence magazine this year, Holly shared about her passion for philanthropy:
"Marian Wright Edelman said, 'Service is the rent we pay for living.' I love that. Running a nonprofit can be rough, but a philanthropic high is like no other. It's all about balance."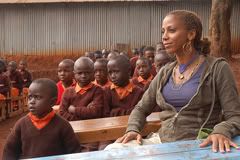 Sources: Ability Magazine, HollyRod Website, Essence.com/
Photos: HollyRod Foundation