Last week, BlackGivesBack released its inaugural Top Ten Black Celebrity Philanthropists list of 2007. So who were those who almost made the list? Who are the ones to watch for 2008?
HONORABLE MENTIONS
These celebs traveled abroad to promote causes such as HIV/AIDS and showed children a healthier way to better living.
CHAKA KHAN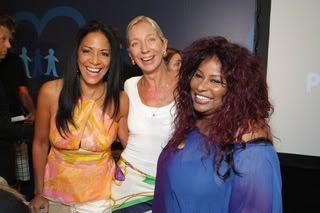 This past September, the First Annual International 'Playing for Good' Philanthropic Summit was held in Mallorca, Spain, that welcomed over 600 distinguished guests including many passionate philanthropists from around the world. One of those guests was the legendary R&B singer
Chaka Khan
, who represented her foundation, the
Chaka Khan Foundation
.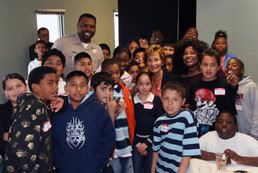 In April, Chaka took 50 inner city L.A. youth to visit the set of Judge Judy to learn about the legal system, legal careers and the importance of making good decisions. In an interview with Entertainment Tonight, Judge Judy recalled the initial phone call from Chaka: "When she called and said, 'Would you speak to my kids?' -- I hadn't spoken to young people in a very long time." Chaka shared at the event,
"We're going to see these kids through college and stick with this group for six years and make sure they go to college."
Related Post: Chaka Khan Foundation Teaches Kids Healthy Life-Style Living
LUDACRIS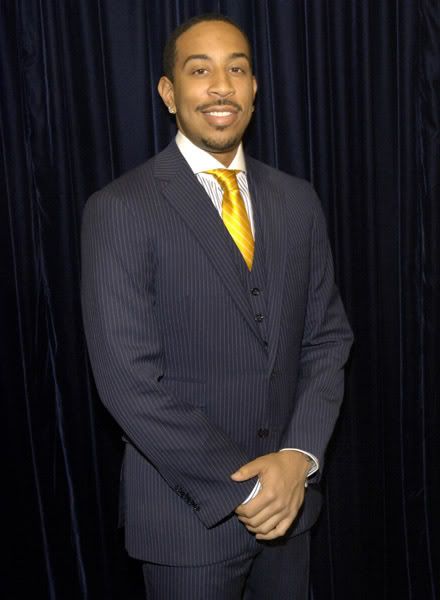 Since 2006, hip hop artist, actor and Georgia State University alum
Chris 'Ludacris' Bridges
has partnered with the National Runaway Switchboard (NRS) along with his foundation, the
Ludacris Foundation
, to raise awareness of runaway issues and resources available to keep our youth off the streets and safe. For Ludacris' efforts, he received a 2007 Spirit of Youth Award from the organization. The NRS stated that because of Ludacris being involved with their campaign, his voice and actions to increase national runaway awareness resulted in a 50% increase in calls to the runaway switchboard and a 60% increase in website hits.
Other activities the Ludacris Foundation sponsored this year in Atlanta was a back-to-school event that helped hundreds of children prepare for school with haircuts, dental and vision screenings, school supplies and more. In the fall, the foundation hosted 100 students from Atlanta Douglass High School and Morehouse College to participate in their 'Dreams. Resources. Reality.' leadership workshop. The workshop assisted the students in identifying the resources for their dreams to enable them to become their reality.
Related Post: Celebrity Philanthropy - Ludacris
ONES TO WATCH FOR 2008
COMMON
Hip hop artist, actor, hat designer and children's author Lonnie Rashid Lynn, Jr., better known as
Common
, relaunched his
Common Ground Foundation
this year in an effort to foster empowerment and development of urban youth through education. The foundation will focus on HIV prevention programs targeting youth in the U.S. and Africa. An upcoming benefit is scheduled in February 2008 during Grammy weekend. Common shared this year,
"I always believed that if we started with the youth then we would be planting the seeds for our future to blossom."
DAVID BANNER
Another person I'll be watching in '08 is Levell
'David Banner'
Crump, hip hop artist, record producer and Southern University graduate. Although he has somewhat irritated me this year with his views on snitching and his support of Michael Vick, I genuinely feel in my bones that he cares about the black community in his own way. He recently stated, "
why can rappers make it rain in the club but not make it rain on the needy people in the hood?"
This past September, Banner testified before Congress in a hearing about African American stereotypes in the media. In an interview after the hearing, Banner was asked what society needs to do in order to change inner cities. His response:
"In Jackson, Miss., there are no boys clubs, no recreational programs. But, they don't want you to be a gang banger."
Since 2005, Banner has sponsored recreational trips for youth from the Stewpot Neighborhood Children's Program in Jackson, Mississippi to a Six Flags theme park in Georgia providing admission to the park, food, transportation and t-shirts.
As I'm sure Banner may know, Mississippi has many other societal ills, specifically their public school system. My hope is that in '08, he will use his voice in positive ways - so I'll be watching you Mr. Banner.
Sources: ETonline.com, Reuters, AHH
Photos: Chaka Khan Foundation, Wireimage