Kevin Liles, An Urban Hero
In September of 2007, the 2900 hundred block of Presstman Street in Baltimore was renamed Kevin Liles Drive, to honor its native son.
Liles, the Executive Vice President of Warner Music Group, has generously donated to Baltimore's schools and its sports stadiums, as well as giving to causes around the country. In 2002, he donated 150,000 to his alma mater, Woodlawn High School to finish construction of the school's stadium. It is because of his philanthropic efforts that he was recognized as an "urban hero."
His career began as an unpaid intern at Def Jam Records in 1991 and in ten years he rose to become president at the young age of 30. Liles is credited with increasing revenues from 100 to 400 million in just four years.
He shares his blueprint for success in his book, Make It Happen: The Hip Hop Generation Guide to Success. The book offers 10 rules of business success such as "Find Your Will" to "Don't Let Cash Rule" and "Play Your Position."
Liles has created the foundations, the
Kevin Liles for a Better Baltimore Foundation
, that aims to provide academic, social and financial opportunities for Baltimore youth and the
Make It Happen Foundation
named after his book. In June, the Make It Happen Foundation hosted the ING Power Brunch that honored fellow philanthropists Rodney and Holly Robinson-Peete: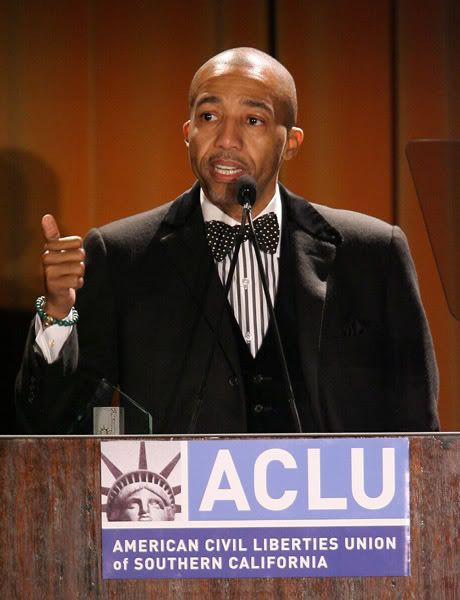 In addition to honoring others, he has received numerous awards. This month, the ACLU of Southern California honored him with the Bill of Rights award presented to him by sports legend and businessman Magic Johnson.
In a previous interview with the Baltimore City Paper he was asked why he created his foundations:
"I wanted to create a foundation that starts in Baltimore, but it ends up all over the world. There's Kevin Liles For a Better Baltimore, but I want there to be a Jermaine Dupri For a Better Atlanta. And I want [there] to be a Snoop Dogg For a Better Los Angeles, I want there to be a Jay-Z For a Better Brooklyn and a Ludacris For a Better Bankhead. I want to start a movement. And mine is Kevin Liles For a Better Baltimore, because I'm claiming it. I'm claiming that we're going to have a better city. And every day, we should make it our mission."
Compiled with sources from Answers.com, Baltimore City Paper, Kevin's Website