Wyclef Jean, An Ambassador for Haiti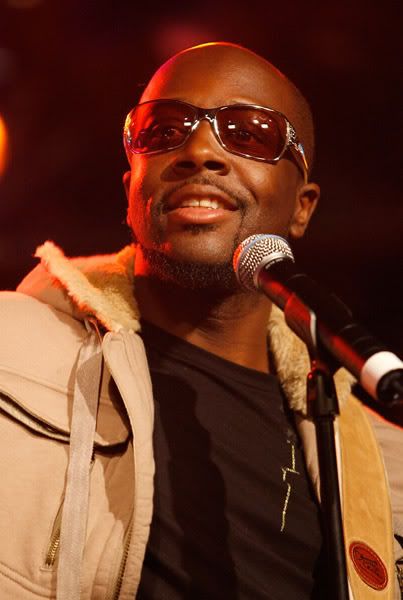 On December 4th, hip hop artist and humanitarian
Wyclef Jean
released his newest album, Carnival II: Memoirs of an Immigrant. But Jean has other important issues on his agenda.
"My responsibilities have grown beyond music,"
Jean says.
"For me, music happens to be secondary now. And the mission of the country happens to be first."
The country he is referring to is Haiti, his homeland. His goal is to improve the image of Haiti abroad, and to provide humanitarian aid and assistance through his
Yele Haiti Foundation
. Established in 2005, the foundation provides support for a variety of programs, such as teacher training, youth soccer programs and school rebuilding. He says that the objective of Yele Haiti is
"to restore pride and a reason to hope, and for the whole country to regain the deep spirit and strength that is part of our heritage".
Jean moved to the United States at the age of nine. Although he lived in an impoverished area in New Jersey, he thought he lived in the suburbs compared to his native country. In 1987, Jean with his friend Pras Michel and classmate Lauryn Hill formed a hip hop group that became known as The Fugees – short for refugees. Jean eventually married and the couple has one daughter, whom they adopted from Haiti. Their daughter is named Angelina, after their good friend actress Angelina Jolie.
In 2006, Angelina and actor/humanitarian Brad Pitt accompanied Jean to his foundation's one year anniversary in Port-au-Prince:
This month, Jean visited youth in a Haitian prison. They ranged in ages from 11-19 , incarcerated for crimes such as rape, petty theft and murder. Jean's charity has partnered with the group Foundation PRODEV, to improve living conditions in the jail and to provide educational opportunities for them. Jean stated,
"These kids should have the opportunity to have beds, to play sports in the prison. There should be teachers who teach them how to write and how to read, so if they get out, there's a future."
Jean has received numerous awards for his philanthropic work. In October, he received the American Express Award at the One X One benefit in Toronto presented by actor Matt Damon. His charity performances and appearances this year include the benefit concert for the Martin Luther King Jr. National Memorial Project Foundation, CNN Heroes and the Apollo Theater Foundation Spring Benefit.
Also in October, Jean was named goodwill ambassador to Haiti by its President Rene Preval. He says his next step as ambassador will be to set up a lobbying office in Washington to promote development in Haiti.
When asked about any political ambitions, he stated,
"I don't have any political ambitions, but the people of Haiti have political ambitions for me. I feel that the way I am moving, I'm doing more than a president."
Compiled with AP reports/Photos: Yele Haiti,Wireimage