Russell Simmons, The CEO of Hip Hop Philanthropy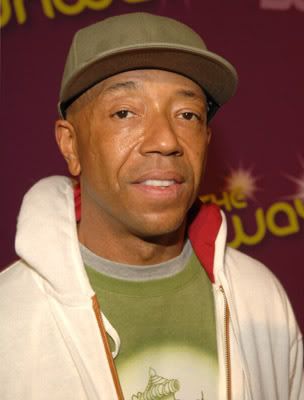 If you look up the word philanthropist in the dictionary, you'll surely see a picture of
Russell Simmons
. Whenever there's a charity benefit supporting the African American community, he's there - either as a board member, attending the event as a supporter or by donating his own funds. He juggles running his foundation, the
Rush Philanthropic Foundation
, created in 1995 with his brothers Danny and Joseph while being a father and a businessman.
In its first 11 years, Rush Philanthropic has served over 700,000 urban youth, directed millions in funding from donors including individuals, foundations, and leading corporations to under served youth, and established two exhibit and education facilities, one in Brooklyn's Clinton Hill neighborhood and the other in Manhattan's Chelsea arts district.
The foundation's annual Art For Life East Hampton and Palm Beach benefits raised more than $2 million dollars in 2006.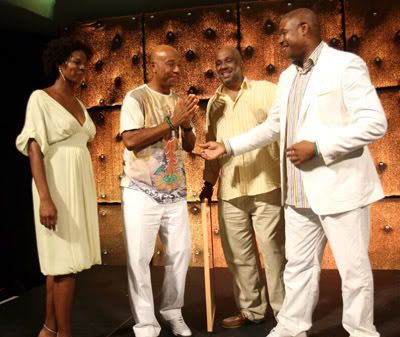 Art for Life Benefit in the Hamptons, 2007
For Russell, giving isn't about charity, its about empowerment. In a Q & A with Inc.com, Russell explains:
"To me, giving back isn't about charity. It's about empowerment. It's better to hand someone a fishing pole than a fish. That's the difference between helping someone lead a healthy lifestyle and just helping him survive, and it's one reason I've started so many companies."
His many companies he's referring to include Phat Farm, Baby Phat, Run Athletics, and Def Jam University; MTV's Run's House, HBO's
The Def Comedy Jam
and
Russell Simmons presents Def Poetry
and the Tony Award–winning Russell Simmons
Def Jam on Broadway
.
A yoga enthusiast and animal rights activist, Russell is busy. In 2006, he along with Kimora Lee Simmons announced the establishment of the
Diamond Empowerment Fund
to raise money for the development and empowerment of people and communities in Africa where diamonds are a natural resource. One of Simmons' business ventures is Simmons Jewelry Company, which has designed and manufactured specialized green initiative jewelry, including a bracelet that is worn by many celebrities. Twenty-five percent of the net proceeds from the sale of the green initiative items will go to the fund.
Russell is the Board Co-Chair of the
Hip Hop Summit Action Network
(HSAN), an organization that seeks to foster initiatives aimed at engaging the hip-hop generation in community development issues related to equal access to high quality public education and literacy, freedom of speech, voter education, economic advancement, and youth leadership development. This year HSAN sponsored
Get Your Money Right
, an eight-city financial empowerment tour that encouraged and motivated young people to become financially literate.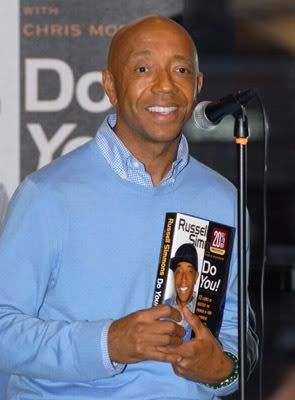 He has also published a book this year titled,
Do You!, 12 Laws to Access the Power in You to Achieve Happiness and Success
. In 12 straight forward steps, Russell reveals a path towards success that can be followed not only by those looking to duplicate his professional success, but anyone struggling to realize their dreams.
On a recent Oprah show appearance while promoting his book, he explained that being a good leader means that you need to be, at heart, a servant:
"When you're leading, you're making other people better. And when you're serving, your job is to play a role as a key player," he says. "To know that allows you the freedom to be a good leader and inspire people. That's what you're here for."
Sources: Wikipedia, Oprah.com, Rush Philanthropic, Inc.com, HSAN