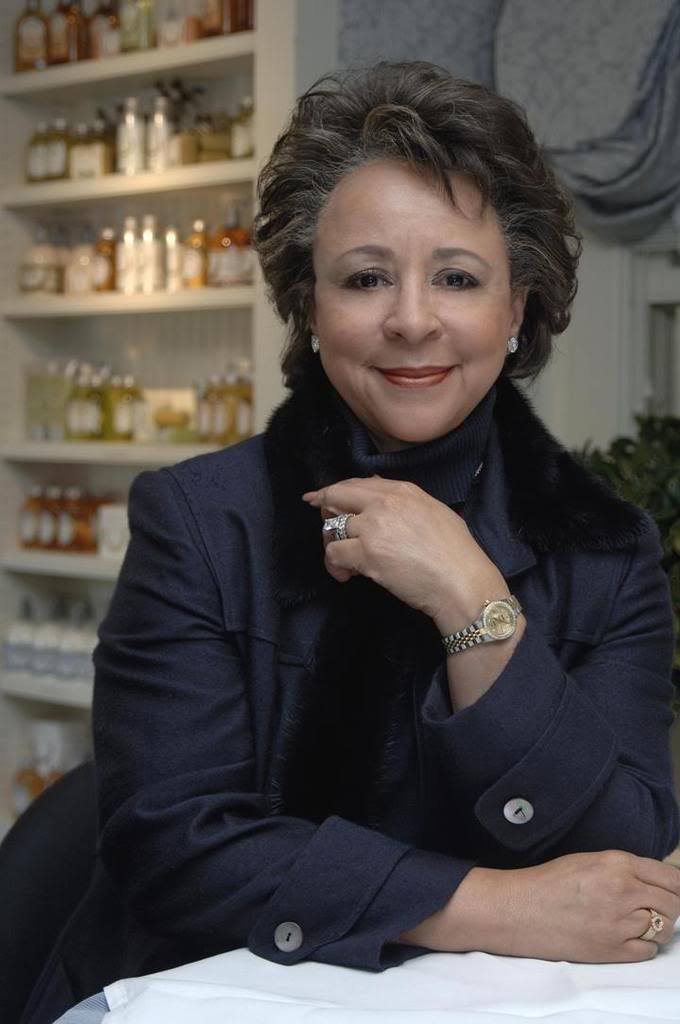 Sheila C. Johnson
is a woman of many firsts: The first African American woman billionaire, the first African American woman to be an owner or partner of three professional sports teams, and the first African American woman to build a luxury hotel. I'm sure she's very proud of her 'first' accomplishments, but I'd be willing to bet that its her philanthropic activities that give her the greatest sense of accomplishment (along with being a mother).
As the co-founder of Black Entertainment Television which was sold to Viacom for $3 billion in 1997, she has used her wealth (Forbes estimates it at $750 million) to address the health and educational needs of impoverished children.
Johnson is the CEO of
Salamander Hospitality, LLC
, which is currently building a five-star resort and spa in Middleburg, Virginia where she resides. She is also a partner in
Lincoln Holdings
, which runs two Washington sports teams, the Washington Capitals and WNBA's Washington Mystics.
In 1998, Johnson established the
Sheila C. Johnson Foundation
, which she endowed with $27 million dollars. A mother of two children, she sees her son running the foundation one day. In a previous interview with the Chronicle of Philanthropy, she shared about the importance of involving her children: "
I want to teach them generosity and giving. I think alot of families forget to do this and its really important
."
She has supported many foundations, among them the
United Negro College Fund
and the
Martin Luther King, Jr. National Memorial Project Foundation
. She donated $2 million to Bennett College (a historically black institution in North Carolina) and $7 million to the Parsons School of Design in New York. In the photo at right, she walked the runway for the Heart Truth Red Dress charity fashion show during 2007 fall fashion week. She currently serves as a board member for
Vh1's Save the Music Foundation
and is the global ambassador for
CARE
.
One of her recent large donations was a pledge of $5 million dollars in 2006 to the Curry School of Education at the University of Virginia to establish a center for human services at the school.
The
Sheila C. Johnson Center for Human Services
will bring together the most significant outreach efforts of the Curry School, serving more than 7,500 children, adults and families annually. Virginia Governor Timothy M. Kaine, also an ardent supporter of early childhood education and a close friend of Johnson's, called Johnson a powerful voice for children's rights.
"When I first heard about this center, I wanted to get involved
," Johnson said,
"The work that is being done at the Curry School is extremely important to the well-being of children and families. So many children struggle with learning disabilities in our society and are misdiagnosed. The Curry School of Education will provide a place for children, parents and families to go and get the help they need."

The center will be comprised of four clinics: Clinical Psychology, Counselor Education and Career Development, the McGuffey Reading Clinic and a Speech-Language-Hearing clinic.
In a previous interview, Sheila stated, "
I am a woman to be reckoned with, a woman with passion, a woman who's strong, a philanthropist
."
{Thanks Nancy}
Sources: Answers.com, Chronicle of Philanthropy, AOL Black Voices