Tyra Banks
, Maxine Waters,
Cornel West
, Janice Howroyd,
Alicia Keys
and Richard Parsons celebrate their achievement awards at the inaugural BET Honors awards show, held Saturday, January 12th in Washington, D.C.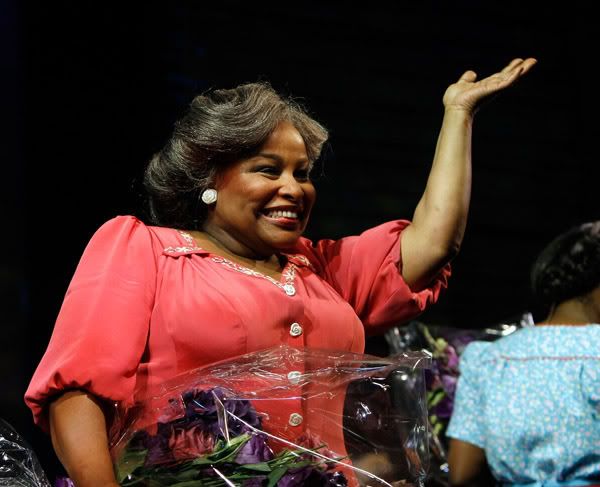 Chaka Khan
at her debut in the Broadway production of "The Color Purple" on January 9, 2007. Khan was one of three new cast members to debut that evening; the other two were BeBe Winans and American Idol's LaKisha Jones.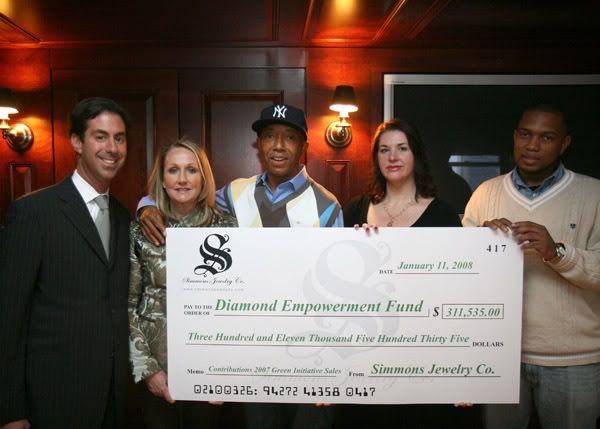 Russell Simmons
presents a donation to the
Diamond Empowerment Fund
in New York from his Simmons Jewelry Company. The donation was made possible from the sales of his green initiative jewelry.
The Golden Globes may have been cancelled, but that didn't stop the many events leading up to the awards, such as
Jayneoni Moore's
Boom Boom Room Follow the Yellow Brick Road Gifting Wonderland: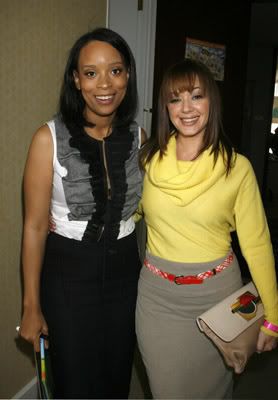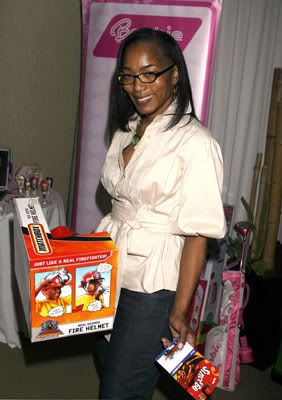 Jayneoni Moore with actress Leah Remini; Angela Bassett
Hollywood's most famous families - expecting parents, moms, dads, aunts, uncles, and their offspring - visited the gifting suite wonderland built by 55 sponsors. From a Wonka inspired "Candy Bar" and kid spa for younger guests, to luxury baby care items, clothing, Dish Network service, and furniture for parents, this fun filled family event brought celebrity families together to support the Jayneoni Moore Children's Fund's reading programs for low income families. Among those who attended were Grey's Anatomy Chandra Wilson, Shar Jackson, Kim Porter, and actresses Salli Richardson and Terri J. Vaughn.