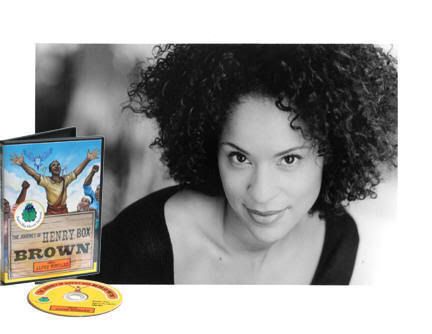 You may best remember actress Karyn Parsons as the character Hilary Banks, on the 90's hit television series The Fresh Prince of Bel-Air.
Today, she is a mother and the founder of Sweet Blackberry, a distribution company that produces African American stories for children. The company's mission is to bring little known, miraculous stories of African American achievement to the widest audience possible.
In honor of Black History Month, the HBO Family Channel is airing specials about two African American heroes: Henry Box Brown and Garrett Morgan. Henry 'Box' Brown, a slave who mailed himself to freedom, is chronicled in the first series. The stories are narrated by award winning actresses Alfre Woodard and Queen Latifah.
Parsons recently spoke with the ChicagoDefender.com about her project:
What inspired you to tell the stories of black history?
Karyn:
"I've never heard of the story of Henry Box Brown before. When I did, the story was magical in a way, and had a happy ending. It was a story of determination, courage and overcoming obstacles."
What was the motivation behind specializing the stories for children?
Karyn:
"As a parent, I wanted to make sure that I did everything to educate my daughter about her history...I wanted to make sure other kids heard the story too. At the earliest age possible, kids need to hear about the African American heroes that aren't well known or talked about in school.
"
On the web:
http://www.sweetblackberry.com/

Photo: Expoupdate