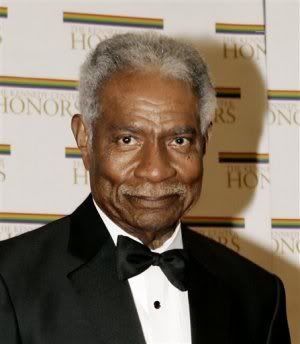 A rich and fertile life is the source and substance for a dynamic and enduring legacy. Such was the life of Ossie Davis - writer, actor, activist, director, producer, humorist, and humanist.
On the anniversary month of his passing three years ago, it is with pleasure and pride that his family announces the establishment of the Ossie Davis Endowment. After more than a year of private fundraising leading to almost half a million dollars in pledges and donations, the endowment has proclaimed 2008 for its launch with events throughout the year culminating with the first award ceremony this December.
The Campaign for the Ossie Davis Endowment will support Ossie Davis Scholars, African American college students charged with continuing his life of artistic activism through their educational and professional choices. The National Heritage Foundation is receiving tax-deductible donations for the endowment, which is administered by the United Negro College Fund (UNCF).
A kick off event will take place on February 29, 2008 at the Martin Luther King Jr. Labor Center, 310 West 43rd Street, NYC at 6pm. The star studded evening will include a reading of the play, "The People of Clarendon County" by Ossie's wife and lifelong partner, Ruby Dee, Lou Gossett, Jr., Alan Alda and Reverend James A. Forbes. There will also be a special musical performance by Odetta. The event is sponsored with support from the NY Life Insurance Company and 1199 SEIU Bread and Roses Cultural Project, Inc.
Ruby Dee with family at the American Gangster movie premiere in October.
Source: Walker International Communication Group