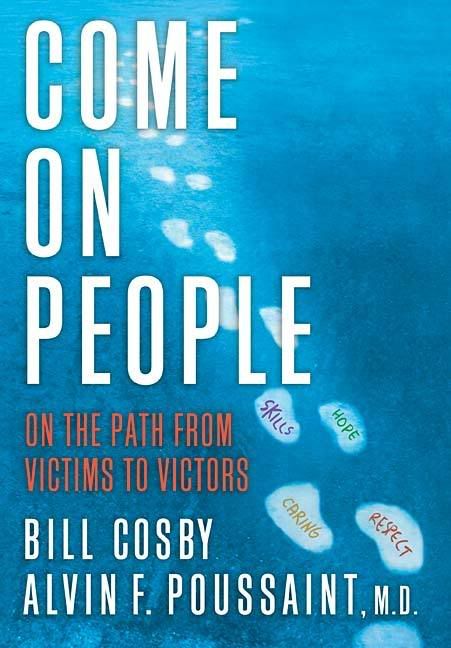 "
Your library is your portrait
." - Holbrook Jackson
In honor of Black History Month,
BlackGivesBack
is giving away copies of the book,
Come On People, On the Path From Victims to Victors,
written by Bill Cosby and Dr. Alvin Poussaint to ten lucky readers!
If you're a parent, guardian, mentor, social worker, coach, foster parent, teacher, non-profit leader or an individual who desires to help the black community, this book is a must read.
Book Description
: Bill Cosby and Alvin F. Poussaint have a powerful message for families and communities as they lay out their visions for strengthening America, or for that matter the world. They address the crises of people who are stuck because of feelings of low self-esteem, abandonment, anger, fearfulness, sadness, and feelings of being used, undefended and unprotected. These feelings often impede their ability to move forward. The authors aim to help empower people make the daunting transition from victims to victors. Come On, People! is always engaging, and loaded with heart-piercing stories of the problems facing many communities.
Chapter titles include:
What's Going On with Black Men?, It Takes a Community, Teach Your Children Well, The High Price of Violence and From Poverty to Prosperity.
Read my previous post on the book
here
.
Here's how to enter
: Just send an email with 'Come On People Giveaway' in the subject line by Wednesday, March 5th to
blackgivesback@gmail.com
. Only one entry per email address. The ten winners will be notified on Friday, March 7th. Good luck!