A big
THANK YOU
goes out to all who entered our first giveaway to win the book
Come on People, On the Path from Victims to Victors
.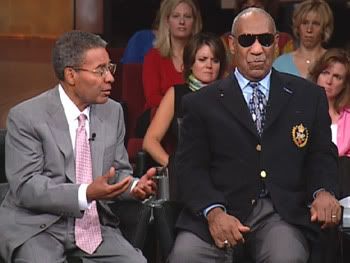 Written by Bill Cosby and Dr. Alvin Poussaint, the duo appeared on the Oprah show last October promoting their message of personal responsibility: "Our whole emphasis [is] on moving people out of victimhood and [getting them to do] the kinds of things they need to do to achieve and be successful. And not making excuses for themselves, no matter what the situation is", said Alvin Pouissant.
Initially, we were going to give away ten books, but the publishing company, Thomas Nelson, graciously provided more books! Here are the
20 winners
:
Tammy M., Tracy, CA
Kathleen D., Mentor, OH
Karen M., Wingdale, NY
Kareem G., Gardena CA
Tammy O., Thornton, WV
Linda E., Canyon Lake, TX
Jeff G., Columbus, OH
Leigh N., Lexington, SC
Danai R., Oak Grove, MO
Deborah W., Andover, KS
Gene G., Monroe,NY
Sheila K., Coral Springs, FL
Alexa W., Birmingham, AL
Valerie M., Silverado, CA
Angela J., Lakeport, CA
LeAndrew T., Texarkana, AR
Denise L., Chicago, IL
Edgardo S., Manteca, CA
Connie R., Sedro Woolley, WA
Carol L., Cincinnati, OH
Visit the
'Cos Communities'
on Bill Cosby's website to join in on the discussion of the topics presented in the book. Ask questions, share answers and socialize with people who are seeking advice on topics that are vital to communities across the country. The site lists 5 issues where this country has lost its sense of community: Get an Education/Skills, Be a Parent/Caregiver, Be Healthy, Stop Violence and Get a Job.
Special thanks to Kate and Thomas Nelson Publishing for the books!
Photo credit: Oprah.com