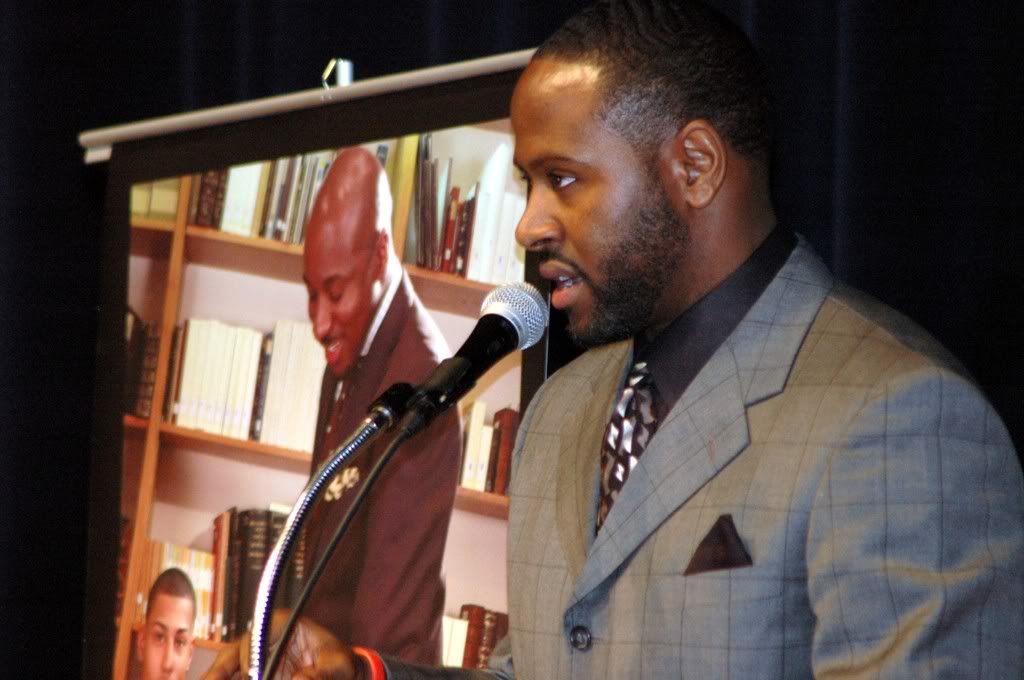 Since leaving the NFL, former Atlanta Falcons' safety Keion Carpenter has embarked upon a bold philanthropic mission by reaching out to communities of color and collaborating with various charities, including TIED TO GREATNESS™. And, he is showing no signs of slowing down.


With a schedule that could rival a pro-season roster, the 30-year-old has been speaking to youth in Maryland, DC, Atlanta and Charlotte about the importance of getting a good education, developing good character traits, and pursuing their dreams.


In March, Carpenter addressed hundreds of at-risk inner city high school males in Prince Georges County, MD and Charlotte, NC, as part of the TIED TO GREATNESS™ campaign; a national outreach program that promotes self-improvement through the involvement of positive male role models and fashion. The 11-city tour consists of a three-hour program featuring inspirational speeches by celebrities like Carpenter, hands on interaction and a necktie ceremony, which symbolizes a commitment towards making good decisions.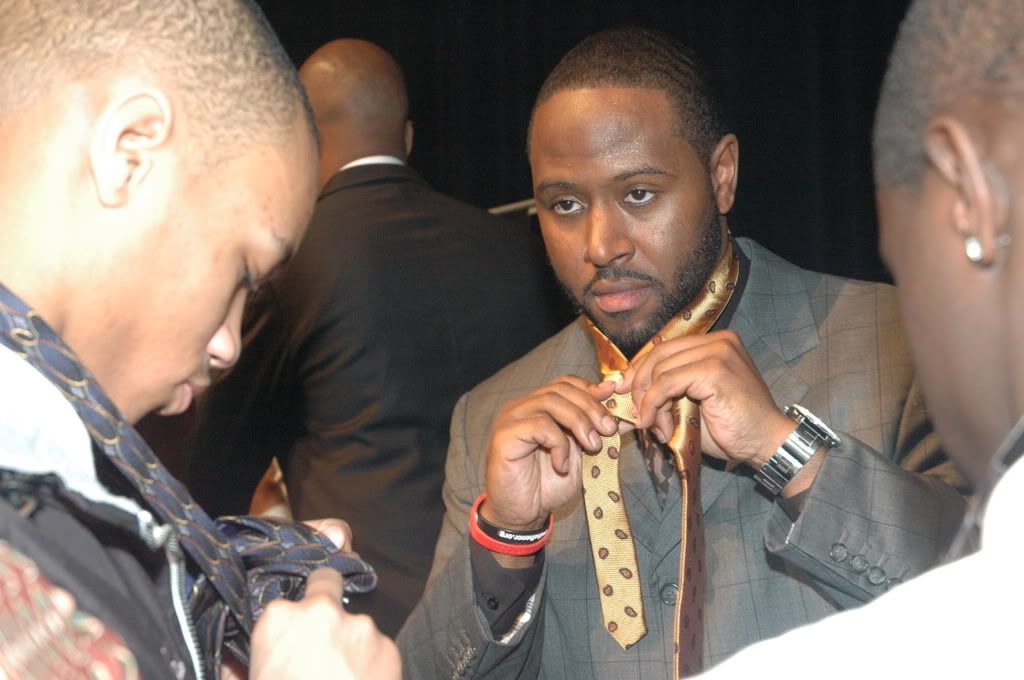 "
I grew up in Baltimore in a single parent home with a mother who was on drugs. And, I lived and hung in that environment
," said Carpenter at the Charlotte stop.
"I vowed that I would do whatever it took to make my life better….by any means necessary…the right way
."
Other recent speaking engagements included serving as the keynote speaker at a high school rally for the first graduating class of the Academy for College and Career Exploration in Baltimore, speaking to males at Randallstown High School in Randallstown, MD at their "Your Life is at Stake" activity, and serving as the Grand Marshall of the Eighth Annual Martin Luther King, Jr. parade in Baltimore this past January. He was personally selected to headline the parade by Mayor Sheila Dixon, the city's first African-American female mayor, in recognition of his formal "transition" from NFL player to community advocate and one who is leading the way in addressing the housing situation in Baltimore.
Through his non-profit foundation The Carpenter House, Inc. (TCH), Carpenter is pursuing his passion of creating affordable housing for Baltimore families with limited income and family challenges; making the dream of home ownership a reality. He has been tirelessly working on having the first two single-parent families into a new home by the end of the summer 2008. "We are not just trying to get families in homes. We want them to be able to keep these homes. It is all about sustainability," Carpenter states. Carpenter hopes to expand the program nationwide.
"I played eight years in the NFL and you probably didn't hear about me. And, that is okay," says Carpenter. "But, now that I am retired and doing what I know I was destined to do, you WILL hear about me."
On the web:
Source and photos: MWPR, Inc.