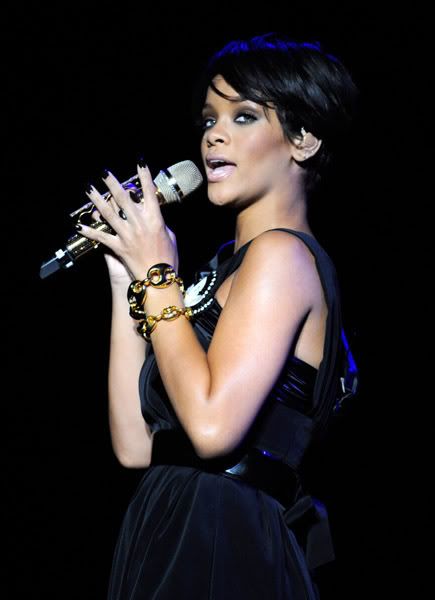 Grammy Award winning recording artist
Rihanna
is among the latest of celebrities who have partnered with corporations to support their charitable efforts. The pop sensation has announced a new partnership with Escada Fragrance and Island Def Jam to sponsor Girls Night Out!, a series of exclusive concerts that will benefit her foundation, the
Believe Foundation
and selected charities, as well as support her platinum album,
Good Girl Gone Bad
, which will be re-released this May.
The Believe Foundation assists and inspires children by providing everything from medical attention for children who can't afford it, school supplies for children in poorly funded public schools, toys for children who are terminally ill and clothes for children in homeless shelters.
This exciting collaboration offers fans special gifts and tickets to experience an exclusive Rihanna performance. Three concerts will take place in Chicago on Wednesday, March 26th, 2008, at Vision Nightclub; in San Francisco on Friday, March 28th, 2008, at Ruby Skye; and in New York City on Wednesday, April 9th, 2008, at HighLine Ballroom. Each Girls Night Out! performance will be in support of the Believe Foundation and a local charity Rihanna has partnered with. Rihanna is thrilled about these events, saying, "The exciting thing about these shows is that I was able to hook up my foundation, Believe, with three important charities and give something back to the kids in these communities."
Tickets to these exclusive concerts are only available with a purchase of Moon Sparkle, Escada's latest fragrance, which is available at Macy's, Dillard's and Sephora stores nationwide.
Visit
http://www.escada-fragrances.com/
or call (212) 477-8090 for more information about the Moon Sparkle fragrance, Rihanna's Believe Foundation and Girls Night Out!