Two new reports were released this week that highlight disturbing epidemics - a growing health concern among African American teenage girls and the alarming 50% school drop out crisis among African Americans and Latinos:
Answering the Call - Addressing the Drop-out Crisis
In this report, the
Youth Development and Research Fund
(YDRF) in partnership with the
National Education Association
(NEA) highlights innovative practices and creative initiatives used by organizations in several states to serve students who have already dropped out, or who are at risk of dropping out of school.
YDRF states: "Millions of young people drop out of high school each year. Research has shown that simply obtaining a GED or a job does little to add to long-term economic achievement. Furthermore, it often does not lead to success in post-secondary educational settings. Attainment of a four year high school diploma translates into higher earnings and fewer at-risk behaviors."
To obtain a copy of the report, write: NEA/Human and Civil Rights, 1201 16th Street, N.W., Washington, D.C. 20036.
To learn more about YDRF's workshops, seminars and other publications, visit
here
.
Nearly Half of African American Teenage Girls Infected with a STD
A CDC report released this week shows that nearly 50% of African American teenage girls in the United States has at least one sexually transmitted disease (STD).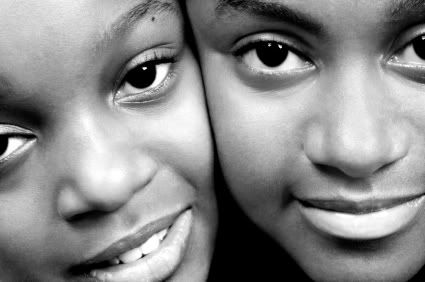 What's even more alarming is that even though the report was released this week, this data is 4-5 years old. Imagine what the numbers really look like now.
The researchers analyzed data from 838 girls between the ages of 14-19, who participated in a national survey. They found that overall, 1 in 4 teenage girls in the U.S. had at least one STD. They were tested for human papillomavirus (HPV), chlamydia, trichomoniasis and herpes.
The most common STD found was HPV.
The Baltimore Sun quotes Dr. John Douglas, director of the CDC's division of STD prevention:
"....the report highlights "extraordinary racial disparities" among those with sexually transmitted diseases. African-Americans make up 13 percent of the population, but make up 46 percent of the chlamydia cases, for example. He said the higher rates of infection do not necessarily mean there is more risky behavior among African-Americans teens, just that the teens are more likely to come into contact with a person with an STD because there is so much of it in the community."
Photo credit: istockphoto