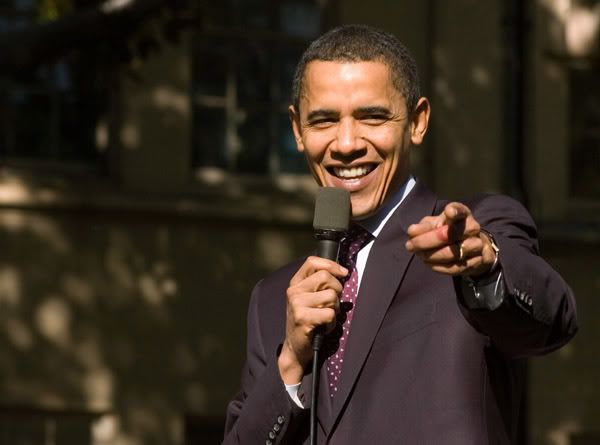 Senator Barack Obama
has become the first African American to secure a presidential nomination of a major political party. In honor of this historic moment in our nation's history, I've compiled photos of Barack Obama on the campaign trail leading up to his victory:
Barack with wife Michelle announce his candidacy for President at the Old State Capitol, February 2007 in Springfield, IL.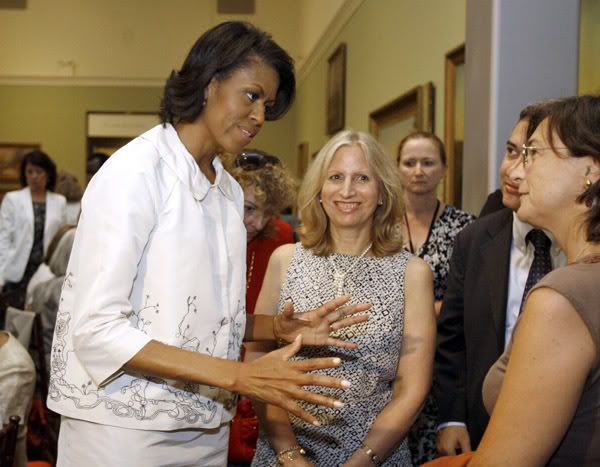 Michelle Obama
speaking at New York Historical Society's Women in Public Life Annual Strawberry Festival Benefit Luncheon, June 2007.
Barack Obama hosts, 'A Night At the Apollo', in Harlem, NY, November 2007.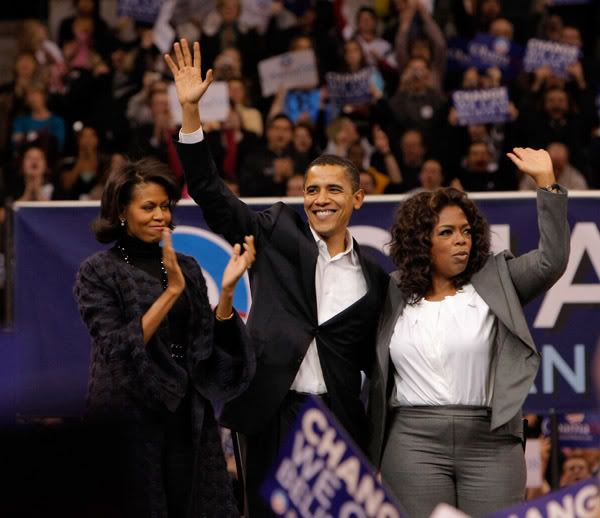 Barack and Michelle with
Oprah Winfrey
; Manchester, New Hampshire, December 2007.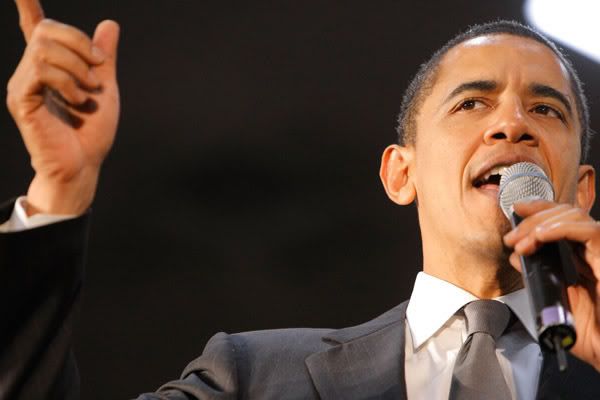 Rally for Change event, January 2008 in Jersey City, NJ
Supporters participate in a town hall meeting prior to CNN debate in Los Angeles, January 2008: