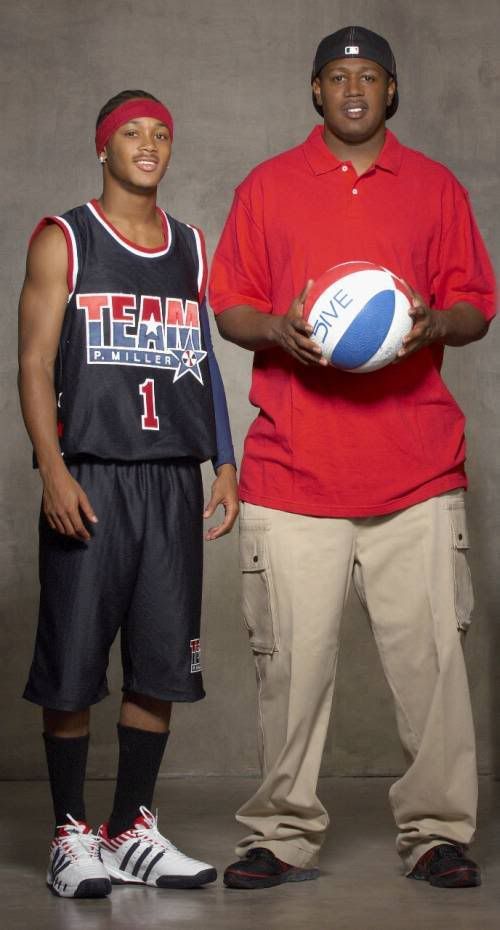 Former ganster rapper turned philanthropist Master P, along with his son Romeo, have created a free basketball camp for youth in an effort to get kids off the street and into the classroom:
"Master P and Romeo have created a basketball camp for inner-city youth that not only focuses on the game of basketball but also the game of life. The father and son duo will shed their celebrity image and become coaches to thousands of kids this summer.
With so many youth at risk of dropping out of school, joining gangs, being incarcerated, or dying young, the Millers have made it their obligation to give back to the community through their free program, the P. Miller Basketball Camp. The basketball camps focus on leadership, teambuilding, family values, and the importance of education through one-on-one interaction with positive role models. There's plenty of basketball, too.
"This camp is so important for me and Romeo because we can look at these kids and know that we were once in their shoes," said Master P. "It's easy for someone to go down the wrong path if that's all they know. We aim to expose these kids to a positive side of life, help them set goals, and encourage them to follow their dreams."
Several camps are scheduled to take place across the country this summer. The first camp took place June 2008 in Memphis, TN, a city known for its high crime rate and gangs. The camp was a resounding success with well over three hundred kids in attendance.
The free camps are open to youth seven to 15 years old. For more information on upcoming camp dates, please visit
pmillerteam.com
." Note: Keep checking the website for camp dates.
Source: Marketwire