NY Giants Superbowl Champion
Michael Strahan
, Nicole Murphy and rapper Snoop Dogg attend the 2008 Sports Spectacular VIP Afterparty, June 1, 2008 in Century City, CA.
In related news, the 2008 Michael Strahan/Dreier LLP Charity Golf Tournament to benefit the charities Children's Rights and Keep A Child Alive, will be held June 29-30 in New York, featuring a private concert by a Grammy Award-winning singer, an auction of sports memorabilia and a celebrity golf tournament to benefit abused and neglected children in the New York area and children suffering from AIDS in Africa.
Source: PRN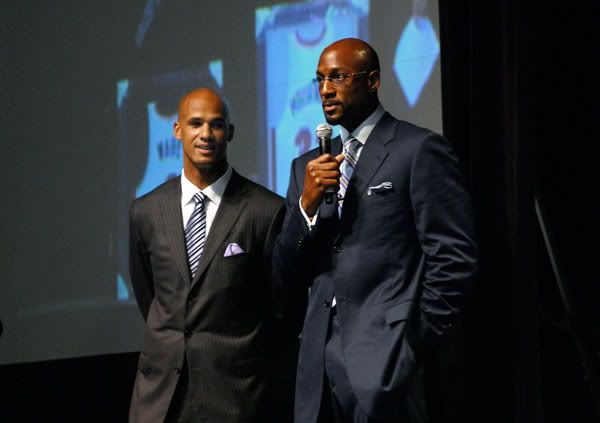 NFL player and most recently, Dancing With the Stars contestant
Jason Taylor,
with
Alonzo Mourning
at the Jason Taylor Foundation's Dancing For Our Stars Gala, June 1, 2008 in Hollywood, FL. On the web:
http://jasontaylorfoundation.com/
Profanity-free rap artist
Chamillionaire
with a student at the graduation of 'No More Victims, Inc.' Advocacy Program, May 29, 2008 in Houston.
Media mogul
Richard Parsons
discusses business with Elmo at the 6th Annual Sesame Workshop Benefit Gala, May 28, 2008 in NYC.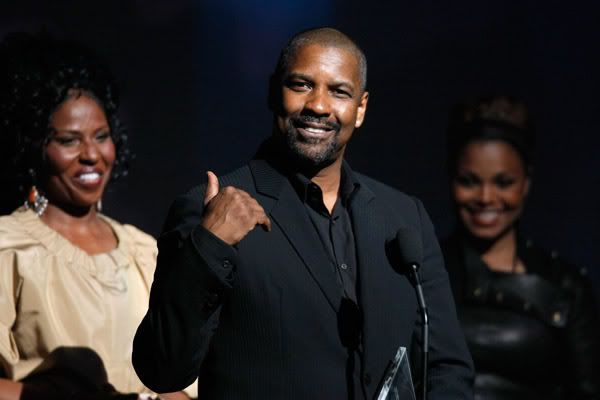 Denzel Washington
along with his wife
Pauletta
receive the Ruby Dee and Ossie Davis Humanitarian Award at the 4th Annual Apollo Hall of Fame ceremony at the Apollo Theater, June 2, 2008 in NYC. That's Janet Jackson in the background.
Poet Mo Beasley performs a segment from" Be A Father To Your Child: Real Talk From Black Men On Family, Love And Fatherhood" at Brown Memorial Baptist Church on June 2, 2008, in Clinton Hill, Brooklyn, New York.
Photos: Wireimage