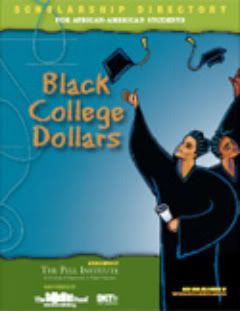 Did you know that according to research from the U.S. Department of Education, white Americans are nearly twice as likely as black Americans to have earned a bachelor's degree by the age of 29? If current trends continue, of every 100 African-American kindergartners today, only 18 will achieve a bachelor's degree by age 29, compared to 34 out of 100 white students.
The good folks at the Sallie Mae Fund, a charitable organization whose mission is to increase access to higher education for America's students, wanted to know why this is happening. What they found was that African-American families have high aspirations for college, but do not know enough about how to pay for it. In response to this, the Fund launched the
African American College Access Initiative
campaign, designed to improve higher education access among African American students.
In my continuing effort to provide college scholarship information, this post highlights their website
Black College Dollars,
where students can search for over 300 college scholarships by GPA, application deadlines and academic/career interests.
In addition to the website, the Sallie Mae Fund will partner with BET Networks this fall to offer five free workshops to help students and their parents plan for college and provide information on how to access financial aid.
Start your search for scholarships
here
!
For a FREE copy of the guide Planning & Paying for College featuring Historically Black Colleges and Universities, visit here.