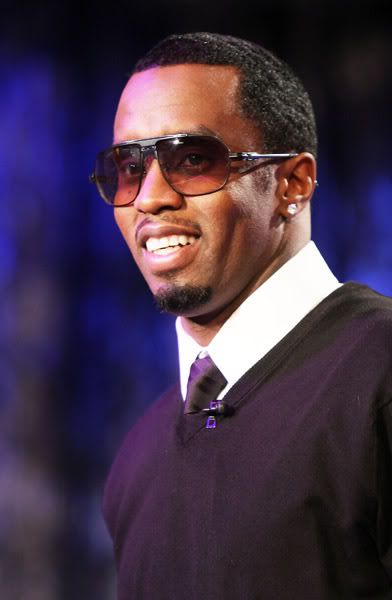 The King of Swagger
Sean 'Diddy' Combs
will receive the first Reginald F. Lewis award this Sunday, July 6th that will commemorate Lewis' legacy as the first African-American billionaire.
"Mr. Combs, like my husband, came from humble beginnings and has become internationally successful,"
said Loida Lewis, the wife of the late Reginald Lewis.
"My husband was the Jackie Robinson of finance, he broke the ceiling. Now he's inspiration to contemporary black business men and this event will bring awareness to his legacy."
Reginald Lewis was also the head of TLC Beatrice International Holdings Inc. and co-founded the first African-American law firm on Wall Street, Murphy, Thorpe & Lewis. In 1987, he was the first African-American to negotiate a leverage buy-out, where he purchased the Beatrice Foods International company for $985 billion. He died in 1993 and Loida Lewis now runs his foundation.
Combs will be honored along with philanthropists Frank and Lolita Savage who will be inducted into the Reginald F. Lewis Museum Millennium Circle. Loida Lewis will present the awards at her Hampton Estate and all proceeds from the event will go to the Reginald F. Lewis Foundation."
(Source: Billboard.biz)
Alicia Keys and Keep A Child Alive Raise $40,000 Through Mobile Donations
"Eleven-time Grammy Award winner
Alicia Keys
launched one of the first text message donation campaigns in the U.S.to benefit
Keep A Child Alive
. During her 'As I Am' concert tour, Keys took a few moments out of each show to show a clip from her film Alicia in Africa: Journey to the Motherland and to invite fans to donate $5 using their mobile phones.
Thousands of fans donated on the spot, helping support the organization's crucial efforts in communities affected by AIDS in Africa.
"Texting can provide a way to give at that instant when we are moved, rather than later when life takes over
," said Alicia Keys.
(Source: PRN)