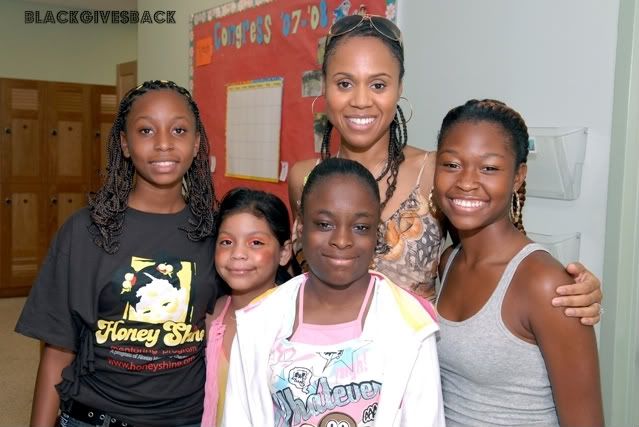 Deborah Cox with Honey Shine's 'Honeybugs'
South Florida's "Honey Bugs," the young girls who participate in the Honey Shine Mentoring program, took center stage on Friday, June 27th, 2008 during the annual Camp Honey Shine Talent Show, hosted by
Tracy Wilson Mourning
, founder of the
Honey Shine Mentoring Program
, a program of
Alonzo Mourning Charities
that mentors at-risk girls.
Anticipation for the second annual Talent Show kicked off on the first day of Camp Honey Shine, June 9th, 2008. The list of acts quickly rose to twenty performances which were debuted last week by several dozen Honey Bugs. These young girls graced the stage with tap dance and step routines, to singing and reading poetry which they wrote on their own for this special occasion. Love Rains, a South Florida poet, was present and recited a poem of encouragement for the girls.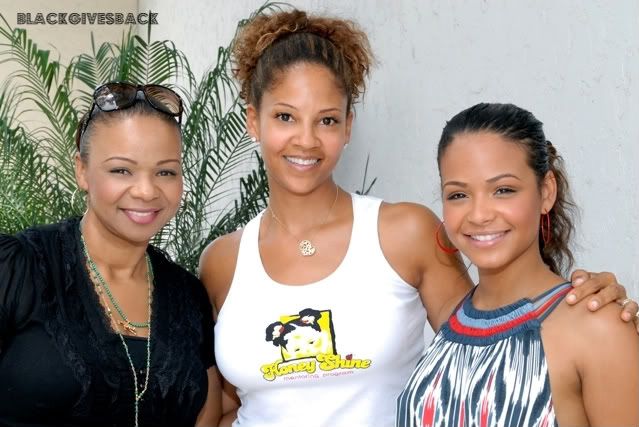 Christina Milian's mom, Tracy Wilson Mourning, Christina Milian
Family and friends gathered to watch the young girls reach for the stars alongside surprise celebrities
Deborah Cox
and
Christina Milian
who dropped in to spend time with the girls and share in their special day under the bright lights. The girls received words of inspiration from both Cox and Milian, and everyone received a special treat when both women did impromptu performances sharing their gift of song.
"One of the best gifts in the world is to see the Honey Shine girls' eyes and faces light up in excitement and confidence," said Mourning. "We have an incredible opportunity to help empower young girls in South Florida and will continue to grow camp in size as well as community involvement and awareness."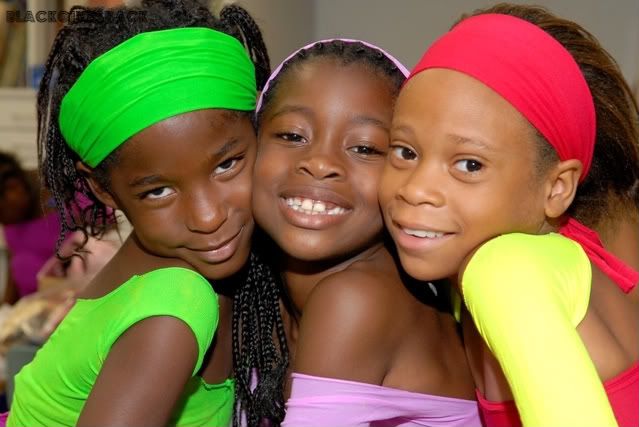 Now in its third year, Camp Honey Shine is the cornerstone of the Honey Shine Mentoring Program programming. With the help of Honey Shine supporters, it has grown in length in just two years from one week to four weeks this summer and enrolls one hundred girls.