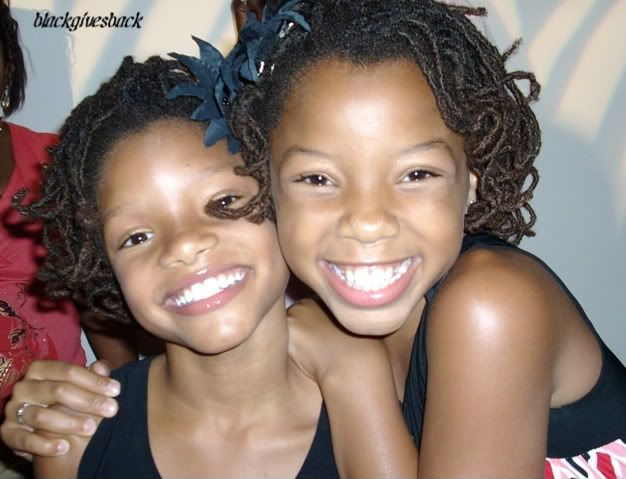 While in Atlanta last week, I along with BGB contributor Cecilia attended the Show Me the Way Foundation's Runway Red Celebrity Kids Fashion Show, hosted by Chili from the pop group TLC and her son Tron. Held on July 26th at the America's Mart in downtown Atlanta, the event featured child models and their celebrity parents, which benefited youth living with and impacted by HIV/AIDS.
I snapped this picture of actresses Halle and Chloe Bailey at the event. These talented sisters have an impressive resume, appearing in films such as Last Holiday with Queen Latifah and Tyler Perry's Meet the Browns. They opened the fashion show with an amazing performance, which featured the children of Q from the R&B group "112", Big Boi from the hip hop group Outkast and Atlanta's own, Ryan Cameron.
SUSAN TAYLOR ENGAGES HONEY SHINE GIRLS OF SOUTH FLORIDA MENTORING PROGRAM IN POSITIVE DIALOGUE
Successful African-American Mentor and Philanthropist Joins Young Girls of the Honey Shine Mentoring Program and Overtown Youth Center in Miami
Via press release: A select group of young girls in South Florida had the opportunity of a lifetime last week, when
Susan Taylor
, former editorial director of ESSENCE magazine and active leader of numerous charitable and political organizations across the nation, took time out of her busy schedule to share life lessons and words of encouragement. One hundred girls from the
Honey Shine Mentoring Program
and Overtown Youth Center gathered to hear Taylor speak on Friday, July 25th, 2008 at the Overtown Youth Center in Miami, Florida.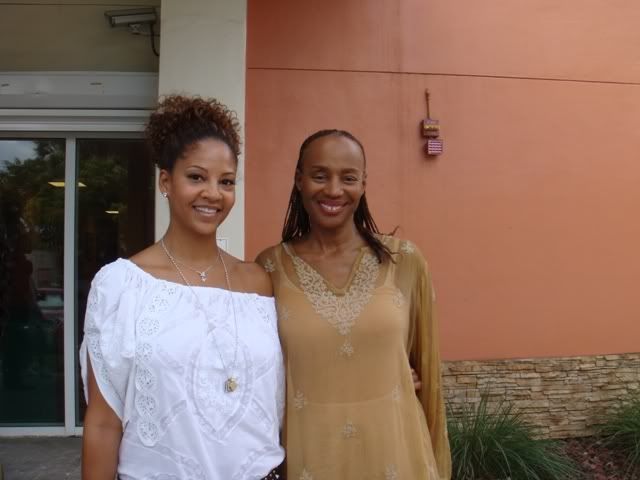 Tracy Wilson Mourning with Susan Taylor
Taylor enlightened the young girls by sharing her life lessons in hopes that they would be able to incorporate her teachings into their own lives. She reiterated the importance of being an individual and the power of being in charge of your own destiny. Taylor reinforced the need for mentors to help them along the way. As a mentor herself to girls across the country, Taylor encouraged each to be resourceful. Mentors can be found anywhere - a teacher, coach, minister, parents, relatives, and especially within the Honey Shine Mentoring Program family.
"
This was an amazing opportunity for our girls to interact with a leader in the African-American community whose initiatives are aligned with the core of what we do
," said Tracy Wilson Mourning, Founder of the Honey Shine Mentoring Program. "
Honey Shine strives to continuously deliver positive reinforcements, such as Susan and her uplifting speech, which are tools the girls can use to make the right decisions in life
."