Ben Lee Foster
is a young filmmaker, author and motivational speaker who has been producing, directing and casting his own films since the tender age of 9. Now sixteen, Ben recently premiered his latest project, 'Casting Call' at the 12th Annual American Black Film Festival in Los Angeles last week, making him the youngest to debut his film during the festival.
I wanted to meet this up and coming filmmaker, so I attended the 'Casting Call' premiere, which was held at the Beverly Center's Mann Theatres in West Hollywood. Casting Call is a comedic short film about auditions and 'casting calls' in the entertainment industry and what goes on behind the scenes. When asked what inspired him to create the film, he shared that he along with his mother attended a casting call and saw the things people do to become famous - so he decided to create a film about it. He wrote the screenplay, selected the cast and directed the film under his company, Ben Foster Films.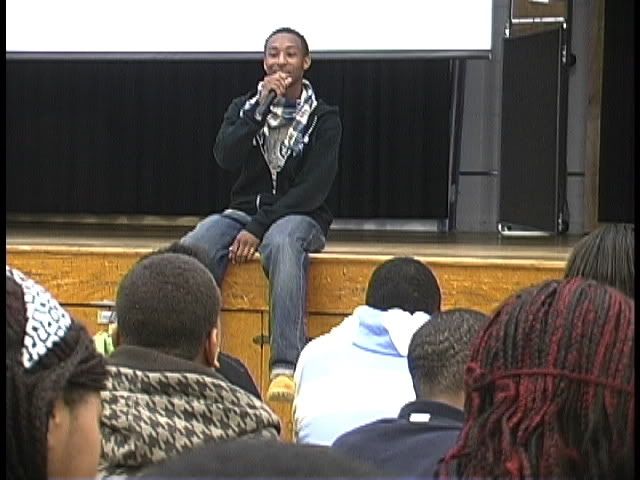 In addition to creating films, Ben makes it a priority to serve as a role model for his peers, by showing his films in schools and organizations nationwide, speaking with youth after the screenings to encourage and motivate them. One of Ben's films is titled 'Kid Patrol', that shows real life situations that our youth face daily. The film encourages youth to use good decisions for better outcomes in life.
During the Q&A session following the 'Casting Call' premiere, Ben shared that many told him he was too young to make films. He said "don't let people tell you that you can't do something," stating that it motivated him even more to pursue his dreams. With twelve films under his belt, Ben has proved the naysayers wrong by appearing in publications such as Black Enterprise, appearances on the Montel Williams Show and CNN - and has won numerous awards, among them the Philadelphia NAACP ACTSO competition for the film making category.
What's next for Ben? This week, he begins an internship with BET Films, mentored under the guidance of filmmaker Reginald Hudlin and Robert Otey with the ultimate goal of making his first full length feature film.
To learn more about Ben Foster and to schedule a visit to your school or organization, visit his website
here
.
{Thanks to Neeta @ Ideal PR}