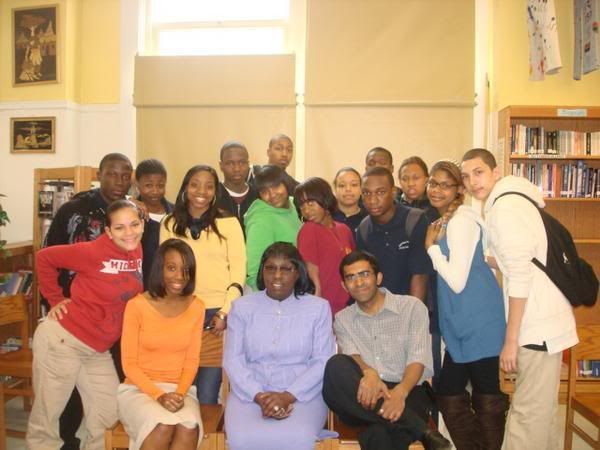 Harlem Residents!! This year,
many families are struggling
to send their children off to school with school supplies. In an effort to help, many organizations and celebrities are sponsoring back to school events to ensure our youth have a successful school year. One of those organizations is
Young Faces Smiling
,
Inc
., a New York based non profit that utilizes "Reality Teaching" to incorporate practical applications into educational lessons for all students. Rather than focus on traditional teaching methods and the standard textbooks that are unable to catch and motivate the interest of students, Young Faces Smiling's curriculum uses a pop culture element to attract students.
Ardella McClarty, the organization's co-founder, has partnered with multi-platinum producer Dame Grease to provide book bags with supplies to Harlem Youth ages 6-18. Help make this campaign a success by donating school supplies or funds to cover the cost of the supplies.
There are a couple of ways you can support:
Donate school supplies! Some suggested items are spiral notebooks and folders, book covers, pencil cases, rulers, 3-hole punchers, composition notebooks, Crayola crayons, pocket dictionary and construction paper.
Donate gift cards to Staples, Office Mart or Walmart or make a financial contribution. Donations should be sent to: Soul Pitch Media, 355 E. 10th Street suite 4C, New York, NY 10009.
The deadline for contributions is Friday August 22, 2008. The distribution of book bags will be Wednesday, August 27, 2008. Location to be announced. For more information, contact:
soulpitchmedia@gmail.com
.