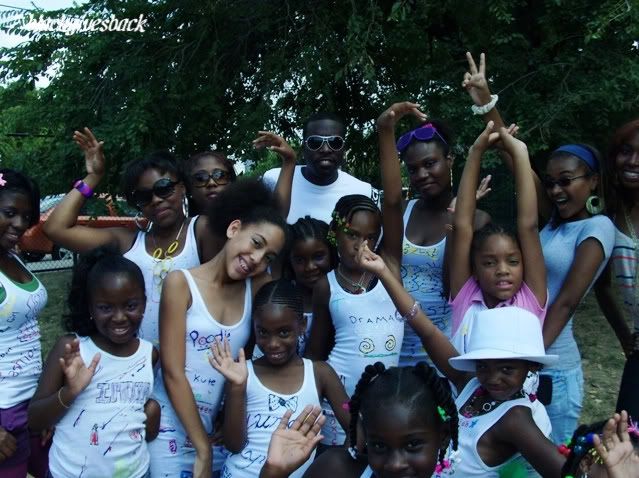 "My ultimate goal is to open a community center that is open 24 hours - 'Magic Johnson style'- with family programs and mentoring, the whole nine. Sort of like a community center that offers the kind of things you necessarily can't get at a dance school or performing arts school – a very well rounded program."
--- Grammy-award winning R&B singer Mya, shares the ultimate goal for her foundation, The Mya Arts and Technology Foundation
Kids love summer. School's out, pools are open and the days are longer. For some youth, particularly those living in low-income communities, summer isn't fun. It's a time when they don't have adequate supervision, nutritious meals or quality summer activities. As a result, they experience learning loss, which can result in lower levels of reading achievement that can persist throughout high school.
Fun, educational activities help to keep learning alive through the summer months and that's exactly what Grammy-award winning R&B singer
Mya
provided for youth from the Southeast neighborhood of Washington, D.C. through her foundation,
The Mya Arts and Technology Foundation (TMATF)
. She shared with BlackGivesBack, "I definitely want to make sure kids are inundated with as much knowledge as possible, and that's really the basis of this program, of any program, to give knowledge."
TMATF is a non profit organization that provides education in the arts and technology for inner city and suburban youth (ages 5 - 13) throughout the metropolitan Washington D.C. area. The foundation has grown since its beginnings from three courses to a variety of classes that include dance (ballet, hip hop, African), life skills, money management, fashion and modeling, computer skills, art, photography, sound engineering, and music.
On Saturday, August 23, 2008, TMATF in partnership with the 21st Century Program of the Howard Road Academy Charter School held its Finale Fun Day in Washington, D.C., where the youth showed their parents and the community what they learned during the summer camp. Performances featured step demonstrations, praise dance, African dance, hip hop dance and a fashion show with young girls wearing designs they created themselves. During the performances, Mya beamed proudly from the side of the stage – she was so proud!
This is 6-year old Shaniya, master hula hooper and a participant in the TMATF summer program. Her mother, Michelle, shared with me that she has seen a positive change in her daughter since she began the program, "She used to be shy, and the program has helped her to open up alot more."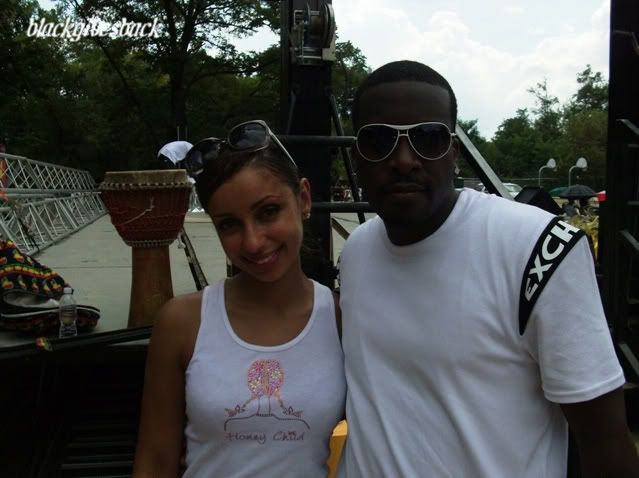 Now in its fourth year, the foundation would like to acquire their own building and expand to a year-round program, serving youth in nearby Maryland and Virginia. Mya acknowledged that this labor of love would not be possible without the help and support of her team, which includes Program Director Crystal Bozeman, and Aaron Jackson, the Director of the 21st Century Program at Howard Road Academy. He shared that he and Mya have partnered together on this program since its inception.
(L to R: Mya, Aaron Jackson)
In addition to her passion for children and youth, Mya is also passionate about animal welfare. She currently serves as a national spokesperson for the North Shore Animal League, a NY based organization that rescues 20,000 animals every year. Mya has three dogs and a cat, sharing that her goal is to promote animal adoption.