A painting of
Barack Obama
on display at the Manifest Hope Gallery Opening at the Democratic National Convention on August 24, 2008 in Denver, Colorado.
I'm sure many of you watched Obama's historic speech last night as the first African American presidential nominee of a major political party. As various news stations interviewed African Americans in the audience during the four day convention, many of them said they thought they would never see this day. Let's take a look at photos from the 2008 Democratic National Convention:
Matt Gerson, Arianna Huffington and will.i.am attend the Huffington Post's hosts "Game Change: How The New Media Are Impacting The '08 Race" on August 26, 2008.
Capitol File, Viacom, and Jennifer Lopez honor Marian Wright Edelman and the Children's Defense Fund at the Denver Art Museum on August 27, 2008. Jennifer Lopez shared during the event,
"The world is a different place for me now that I've had children. I want to set an example for my children on how to live their lives. You have to instill that charitable, philanthropic spirit. Be loud. Vote for your children. Vote for your nation. I realized I could be a lightning rod. I can bring attention to issues people aren't listening to. People sometimes have to be held under a fire to make a change."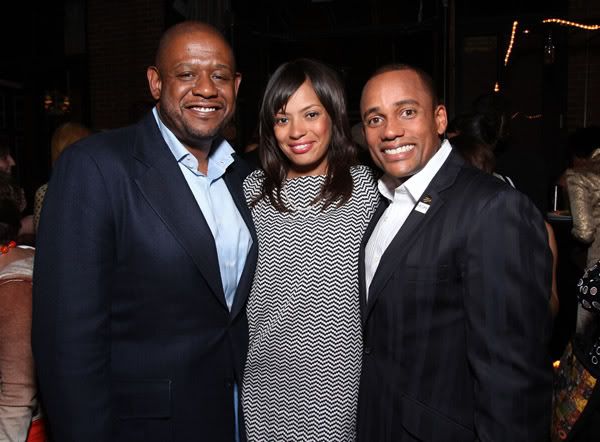 Actor Forest Whitaker, wife Keisha Whitaker, and actor Hill Harper attend the Impact Film Festival and MySpace Impact SAG dinner at 5 Degrees on August 27, 2008.
TV personality Star Jones at the MySpace Cafe DNC Corner Office Restaurant on August 27, 2008.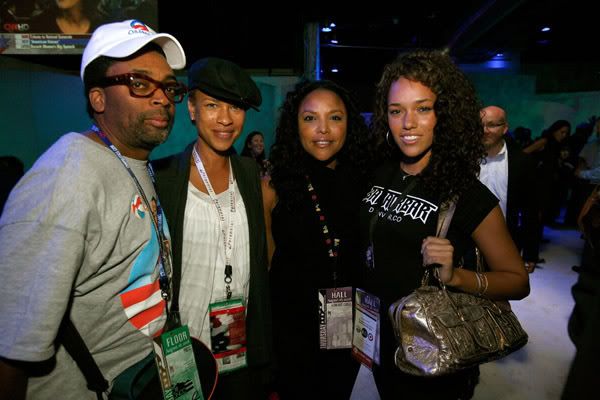 Spike Lee, Tonya Lewis Lee, Lynn Whitfield and her daughter Grace Gibson attend the party hosted by Google and Vanity Fair to celebrate the Democratic National Convention at the Exdo Event Center on August 28, 2008.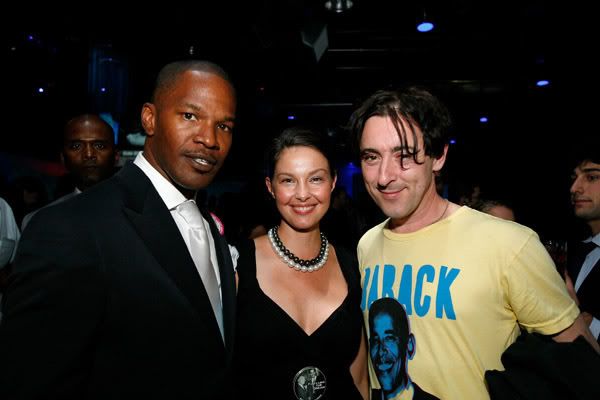 Actor Jamie Foxx, actress Ashley Judd and actor Alan Cumming attend the party hosted by Google and Vanity Fair at the Exdo Event Center on August 28, 2008.
Rosario Dawson, Jennifer Lopez and Jessica Alba attend the Voto Latino Party on August 27, 2008.