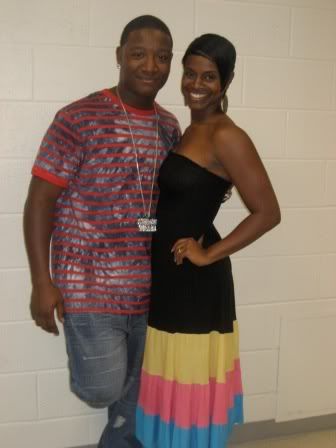 Last month, I featured a post on the
swimming gap
, that highlighted the swimming disparity in the African American community, specifically noting recent research that 60% of black children can't swim.
Since my post, I've read stories of everyday heroes and programs in communities that are teaching inner-city youth to learn how to swim, such as
John Mason
in Prince George's County Maryland, who teaches 130 youth, of which 104 are black.
In Atlanta, there's
Rashan Ali
.
As the founder of
Sporty Girls, Inc
., Ali's goal is to expose young African American girls to non traditional sports such as swimming - and golf, soccer, volleyball and tennis, while developing and fostering lifestyle skills.
Participating in sports is not new for Ali. In fact, she was born into a sports family, learned how to swim at the age of three, began swimming competitively at the age of five, and received a full college scholarship for swimming.
Despite her busy schedule as a mother and as an on-air personality for Radio One's Hot 107.9 A-Team's morning show, Ali makes it a priority to give back to her community.
Last week, Sporty Girls completed its first 6-week summer camp. In the photo above with Ali is rapper Young Joc, who surprised the girls with a visit, along with Rita Smith, a professional soccer player from Bermuda.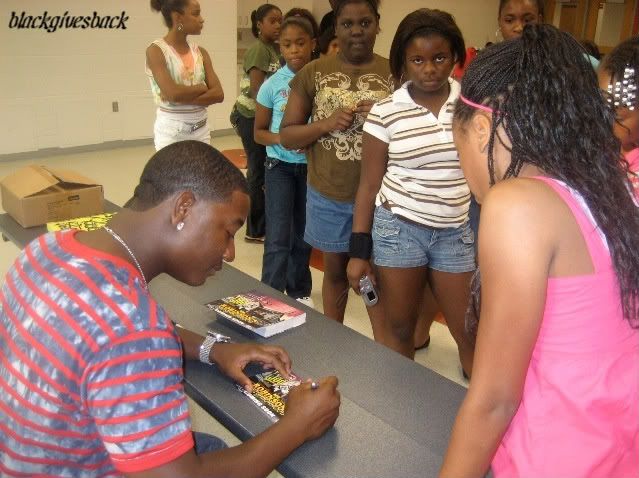 Up next for Sporty Girls: Join Ali and her celebrity friends as they host the first annual Sporty Girls
"Swimming with the Stars"
celebrity swim meet on August 9th at Adams Park.
Swimming with the Stars is an event where Sporty Girls is challenging local celebrities of Atlanta to develop a swimming team that will compete against each other while raising funds for the organization.
The goal is to solidify ten (10) teams to participate in the event. Each team will have a minimum of at least four participants to make up a relay. Teams will be asked to participate in swim related events such as the 100-meter Freestyle Relay, 100-meter Backstroke Relay, the 10-minute relay race, freestyle kick race and four individual races. Sporty Girls will also have their young ladies participate by being a part of the celebrity teams, taking part in the relays and swimming individually.
For more information on the organization and upcoming events, visit the website at
http://www.sportygirlsinc.org/
.
{Source and photos: Thanks to Rashan and the Garner Circle PR}