On Friday, August 22, 2008, the luxury brand Hermes hosted a private, invitation only dinner for board members and special guests of Evidence, A Dance Company.
Susan L. Taylor
(left) of the National Cares Mentoring Movement,
Bruce Gordon
(center), former President of the NAACP, and author
Terry McMillian
(far right) were among the guests dining on a full raw bar followed by whole Maine lobsters with dill butter, chicken, shrimp, scallop paella and other delightful treats.
Evidence Board Chair and Booz Allen Hamilton Senior VP Reginald Van Lee, Katrina Peebles and real estate mogul Don Peebles of the Peebles Corporation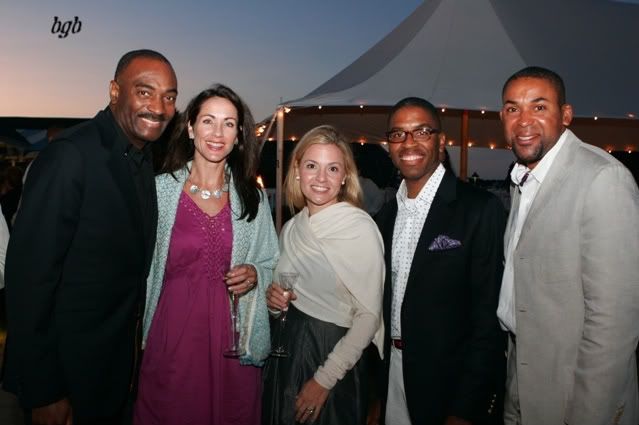 Reginald Van Lee with executives from Banyan Tree Hotels and Resorts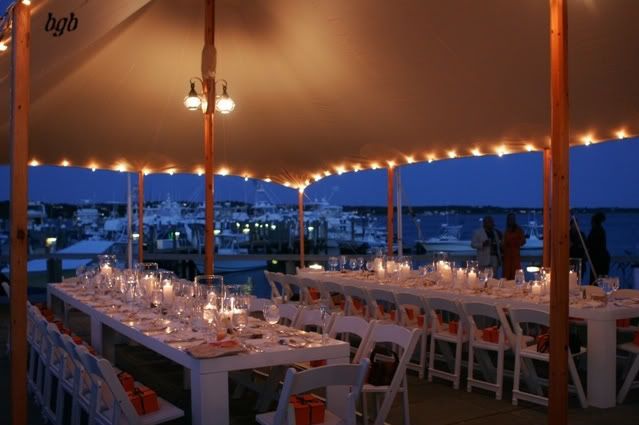 The event was arranged by Diversity Affluence and the dinner took place at the Montauk Yacht Club. Other distinguished guests in attendance included Reggie Canal of HSBC, media personality Rene Syler and Joyce Mullins-Jackson.
See previous posts
here
and
here
.
Photo credit: Steve Zak