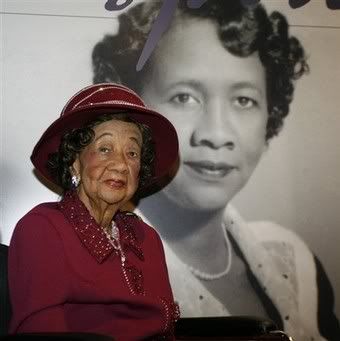 ATTENTION
Birmingham, Charlotte and Memphis! The Feeding Dreams program is launching in your city!
Via press release: She's your neighbor. He's your barber. She directs your church choir. But there's more to them than meets the eye. Every day, thousands of unsung heroes pour their hearts and souls into mentoring youth, sprucing up neighborhoods, transporting the elderly, or simply organizing a health fair. These acts of service may not gain widespread attention, but their effect is often impactful.
In honor of the many individuals who selflessly give of their time and energy, General Mills, Inc. and the
National Council of Negro Women
(NCNW) have partnered to introduce
Feeding Dreams.
This community-based program will celebrate men and women whose passion to serve motivates them to contribute to their communities and uplift individuals, families, and neighborhoods.
The Feeding Dreams campaign will launch in Birmingham, Charlotte, and Memphis this fall and will recognize "Local Heroes" in areas including education and health.
"Service is at the heart of the NCNW mission," said
Dr. Dorothy Height
(in photo), chair and president emerita, NCNW. "We understand the important roles that volunteerism and service play in the African-American community, and have witnessed what the collective efforts of dedicated families and individuals can do to inspire positive change. We are thrilled to work with General Mills and the residents of Birmingham, Charlotte, and Memphis to celebrate their communities and honor our Local Heroes."
Feeding Dreams activities will include a monthly awards program that will honor one Local Hero per month in each city between September 2008 and March 2009, and will culminate with local community service events in March 2009. Local Heroes will receive a $500 Visa Check Card, $1,000 to donate to their 501(c)3 charity of choice, a supply of General Mills products, and recognition during the March events, which will feature Dr. Height. Feeding Dreams will also honor 30 additional nominees with $100 gift cards and gift baskets.
Nominations for Feeding Dreams will be driven by community members, or individuals can nominate themselves. To submit nominations in one of the participating cities, or for more information, please visit
http://www.feedingdreams.com/
.


Photo: Kohl/AP