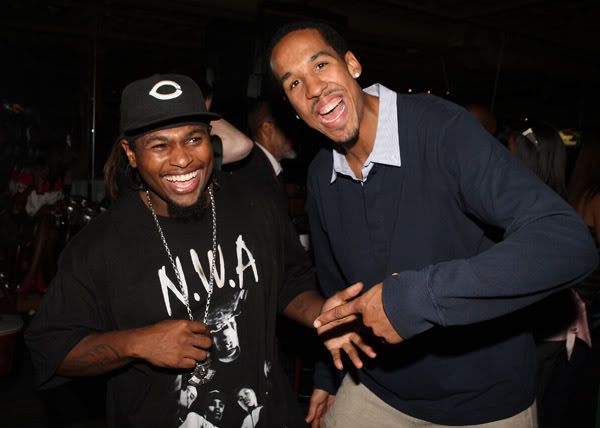 Lil' Eazy E, son of late rapper Eazy E, and NBA player Shaun Livingston at the "Get A Cue" kick off event.
On Thursday, September 18, 2008, NBA player
Shaun Livingston
officially kicked off his
Shaun Livingston Foundation
with an all star celebrity billiards tournament at Yankee Doodle Billiards in Santa Monica, CA.
Shaun Livingston was a first round draft pick for the L.A. Clippers straight out of high school in Peoria, IL. Not too long after, he founded the Shaun Livingston Foundation in 2007 as the "fulfillment of my goal to give back."
According to the foundation website, the mission is to enrich the lives of underserved children, providing them with an environment of success in an effort to build stronger communities. This will be accomplished by creating and supporting programs for youth that focus on character building, academic excellence, physical and mental health, volunteerism, career planning and leadership.
Shaun shared that this event was very special to him for many reasons, and one of them was that this event has been a year in the making. Rachel Seward, the Foundation's director shared, "Education, leadership, building the community and relationships are just a few of the goals that this event will help with for at risk Los Angeles youth."
Shaun with television personality Omarosa; and actress Shanti Lowry
Among the celebrities in attendance included television personality Omarosa (Apprentice), Vida Guerra (Model), Shanti Lowry (The Game), D. Woods (Danity Kane), actress Sean Young (Gone Country), Kim Glass (USA Olympic Volleyball team), Joyful Drake (Beauty Shop), Mekhi Phifer (ER), Ezra "Buddha" Masters (I Love NY), Tequan Richmond (Everybody Hates Chris), and Marcus Paulk (Moesha) who took home the first place trophy.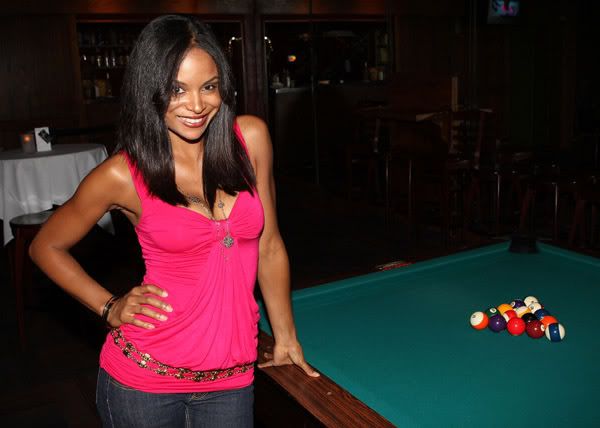 Actress Joyful Drake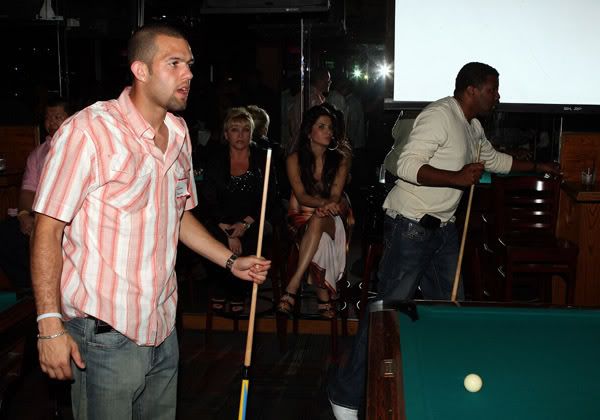 NBA player Jordan Farmer
Guests enjoyed hors d'oeuvres, a seafood buffet that never ended, an open bar, assorted desserts to die for, and a smoothie machine that created a wonderful ambiance for 350 invites and 60+ VIP guests. Others that worked behind the scenes to make the event a success are foundation co-founder Arthur Jones, volunteers from 'Get It Girl' and publicist Neeta Wooten of Ideal PR who was in a million places at one time in high heels making sure everyone was well taken care of.
Shaun shared, "I wanted to host our foundation kick-off with a fun venue for a cause that is near and dear to my heart – creating an environment of success for our youngsters. It's a chance to meet the community and raise awareness for the foundation".
Foundation Director Rachel Seward, Shaun, and publicist Neeta Wooten, Ideal PR
For more information about the Shaun Livingston Foundation, visit
www.shaunlivingstonfoundation.org
.
Photos: Wireimage