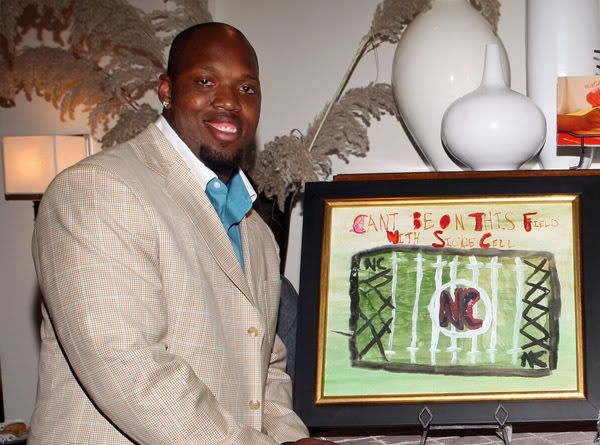 On October 25, 2008, the Baltimore Raven's Terrell Suggs held a luncheon for sickle cell patients during his inaugural Team Sizzle Celebrity Weekend in Baltimore. During the celebrity filled weekend, Suggs celebrated his birthday and the launch of his new entertainment company, Team Sizzle Worldwide.
A portion of the weekend's ticket sales benefited 'Imagine A World Without Sickle Cell' of the William E. Proudford Sickle Cell Fund. In the photo above is event host Terrell Suggs with Randi Pupkin, sickle cell guest Maliah and Dr. Karen Proudford in front of an Art with a Heart painting by sickle cell artist Hunter. Suggs was inspired to lend his support to the fund after a recent encounter with a teen sickle cell patient.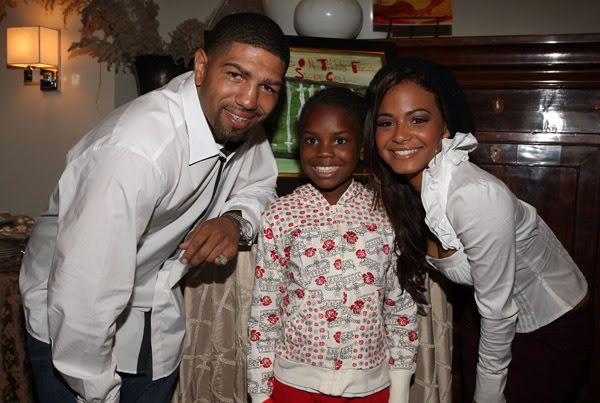 Boxer Ronald Lamont "Winky" Wright (left) and singer/actress Christina Milian (right) pose with sickle cell guest Maliah. Sickle cell anemia is an inherited blood disorder that is common among African Americans.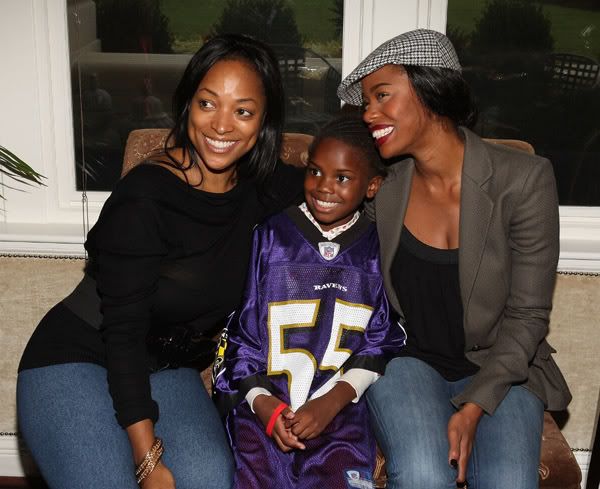 Actresses Kellita Smith (left) and Jill Marie Jones (right).
Dollicia Bryan, Terrell Suggs, Christina Milian and Reagan Gomez-Preston
Photos: Wireimage