During today's tough economic times, many historically black colleges and universities (HBCUs) are struggling – with enrollment, retention, graduation rates and alumni giving. This week, both Maryland and North Carolina are in the news for their efforts at examining these issues.
The state of Maryland commissioned a panel of national higher education experts to advise Maryland legislators on how to improve their four HBCUs (Morgan State, Bowie State, UMD Eastern Shore and Coppin State). And in North Carolina, America's favorite dad Bill Cosby had a message for HBCU alumni who aren't giving back.
Here's what Maryland found (snippets from the Baltimore Sun):
"The panel's 34-page report, released yesterday, identifies many ways in which Maryland's four public historically black colleges have fallen behind other state schools - in science and technology labs, buildings, and retention and graduation rates.
"Substantial additional resources must be invested in [the historically black colleges] to overcome the competitive disadvantages caused by prior discriminatory treatment," the report said, without specifying how much is needed. But the chairman of the panel, which reported to key state legislators, said the colleges can also shift money around and make better use of what they already have.
Since 2001, the state has targeted $400 million to its black campuses in an effort to make up for decades in which a dual system of higher education neglected the black colleges. But the schools have failed to improve on key indicators.
The report found that more than 80 percent of students at black colleges "need further preparation to succeed in college." So more money is needed for academic advisers, summer programs that begin after high school and other efforts to get students up to speed. Already, the black colleges share $6 million a year under the Access and Success program for those purposes.
The schools should propose specific programs to increase graduation rates. They also must redirect money toward financial aid because many students drop out simply because they can no longer afford college, the report said."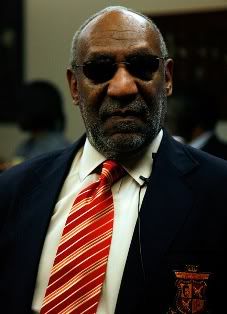 Bill Cosby's Message
Bill Cosby was a featured speaker at a North Carolina symposium recently that focused on securing the financial future of their HBCUs. Called the 'Straight Talk Symposium', Cosby stated the main reason why HBCUs are in trouble is because their alumni is not giving back – and we [alumni] should be held accountable for it.
His message to the audience of HBCU college presidents and administrators was, "You have no right to be begging, they can afford it…you have to make them feel bad".
Source
Isn't the 'I Love My HBCU' t-shirt cute? You can find it at
http://www.zazzle.com/
.