For those of you in the D.C. area, you have one week left to visit the exhibition,
Recognize! Hip Hop and Contemporary Portraiture
at the National Portrait Gallery. The exhibition features hip hop culture through photography, painting, graffiti, film, and poetry and installation. This exhibit opened in February of this year -and I just got around to view it this past weekend!
For those working with our youth, it's important that you understand and embrace hip hop culture. Now a part of today's culture, many educators are using it in the classroom to engage our youth. There's even a
Hip Hop High School
.
As you walk in the exhibition, there are huge 20 foot vibrant graffiti murals created by artists Tim Conlon and Dave Hupp. There are enormous, colorful paintings with patterned backgrounds of hip hop legends by artist Kehinde Wiley. Hip hop in action is captured by photographer David Scheinbaum. Also in the exhibition is an art installation by Baltimore native Shinique Smith with the poetry of Nikki Giovanni, and the work of video and film artist Jefferson Pinder.
The exhibition closes October 26th.
::Hip Hop in the News::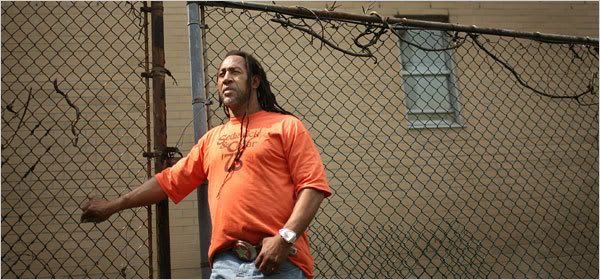 The Birthplace of Hip Hop
: The NY Times has dubbed 1520 Sedgwick Avenue in the Bronx as the birthplace of hip hop. In the photo above is DJ Kool Herc, who along with his sister hosted basement parties at the Sedgwick Avenue high rise in the 1970's that elevated hip hop to what it is today. This month, the building was sold to a developer for 7 million after a bitter fight between the owner and the residents. Visit the website
here
.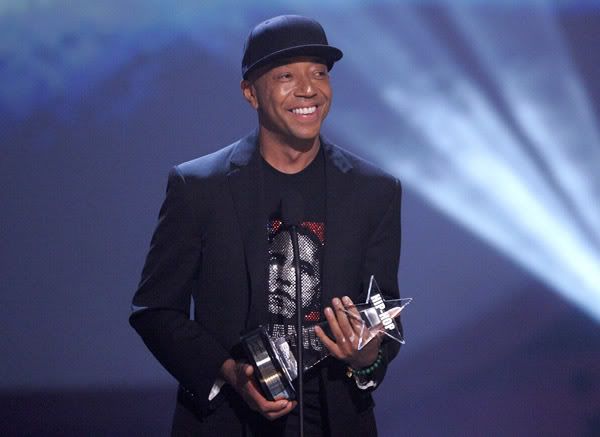 Hip hop mogul and philanthropist
Russell Simmons
receives the 'I Am Hip Hop' Icon Award at the BET Hip Hop Awards in Atlanta, October 18, 2008. The award is presented to an individual who has made notable contributions of outstanding significance to the hip hop community.
As one of the most influential hip hop moguls in the world, Simmons has inspired countless other artists to give back to their communities and make charity a top priority. Through his efforts with the Hip Hop Summit Action Network and other philanthropic initiatives, Simmons has proven that hip hop can make a huge difference in the world. The award show premieres on October 23rd, 8pm EST on BET.
{Source: BET}
Photos: Wireimage, Smithsonian