Stedman Graham
,
Oprah Winfrey
, actress
Tasha Smith
,
Gayle King
and
Tyler Perry
get emotional as the Sidney Poitier, Cicely Tyson and Ruby Dee/Ossie Davis SoundStages are dedicated as part of the opening gala of Tyler Perry's new Motion Picture & Television Studio on October 4, 2008 in Atlanta, Georgia.
Director
Spike Lee
, his son Jackson, daughter Satchel and wife Tonya Lewis Lee attend "Miracle At St. Anna" movie premiere on October 2, 2008 in Rome, Italy.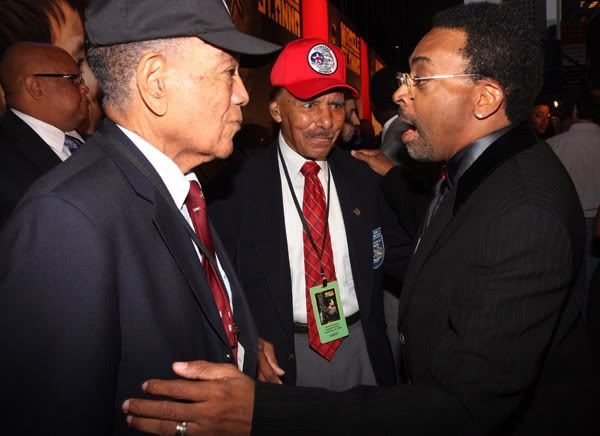 At the New York premiere of "Miracle At St. Anna",
Spike Lee
chatted with the Original Buffalo Soldiers, September 22, 2008.
Hip hop mogul
Sean 'Jay-Z' Carter
and music executive
Kevin Liles
attend the 2008 New Yorkers for Children Gala at Cipriani's 42nd Street on September 16, 2008 in New York City, New York.
Real estate tycoon
R. Donahue Peebles
, wife Katrina Peebles and family attend the launch of "The Peebles Path to Real Estate Wealth" at BLT Steak on September 19, 2008 in Washington, D.C.
Angela Simmons
(center) celebrates her 21st birthday with sister Vanessa and brother JoJo Simmons at Butter on September 18, 2008 in New York City.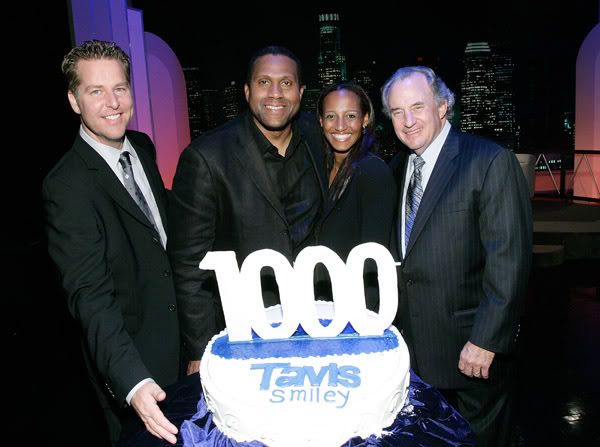 Tavis Smiley Show
Celebrates 1000th Show: Executive Producer of the Tavis Smiley Show Neal Kendall; Tavis Smiley; Denise Pines, Director of Business Development, The Smiley Group; and KCET President and CEO Al Jerome celebrate the Tavis Smiley 1000th Show at KCET on Thursday September 18, 2008 in Los Angeles, CA.
Actor
Denzel Washington
speaks at the launch of the "Be Great" campaign by the Boys & Girls Clubs of America, September 17, 2008 in Washington, DC. Serving as the national spokesperson for the Boys & Girls Clubs, he himself was a member for over 10 years.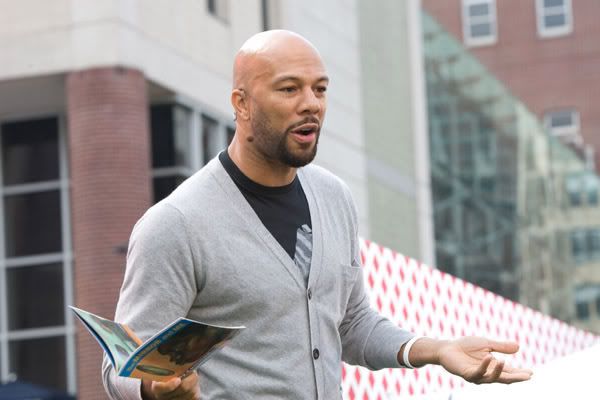 Hip hop artist and author
Common
performs at the 4th annual New York Times Great Children's Read at Columbia University on October 5, 2008 in New York City.
Photos: Wireimage