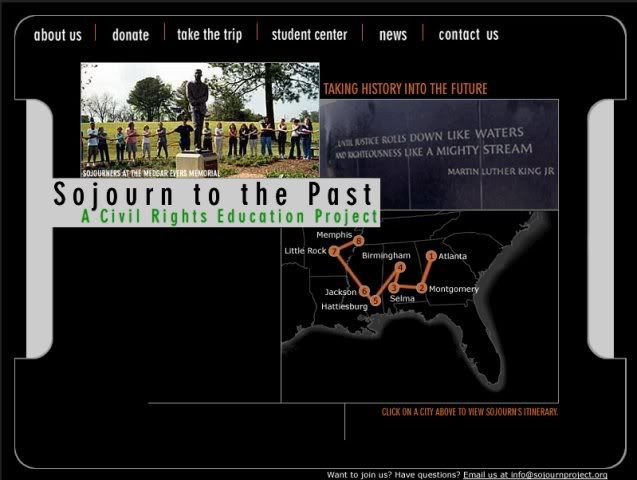 Every February the nation observes Black History Month, which highlights the accomplishments of African Americans and their contributions to society. For 11th and 12th grade students participating in
The Sojourn Project
, instead of learning about black history in a school lesson plan, black history comes to life.
The Sojourn Project is a program whose vision is to inspire high school students, across America, to become engaged citizens and community leaders through a hands-on interactive tour of black history. Traveling through the South, students visit historical and significant sites where civil rights history was made. They even meet civil rights veterans who share their stories of struggle and triumph.
The program was created by Jeff Steinberg, a history teacher from the San Francisco Bay Area in 1999. He shared about the program with USA Today, "My goal is for the students to use the lessons they learn on this journey and apply them in their homes, schools and communities."
The trip proved to be a life changing experience for one student. Jasmine Le Blanc who has participated in two journeys with the program shared, "I have learned so much from Sojourn, it has been such a big part of my life. It changed my personality. I've stopped using the N-word and the B-word and other words that degrade people. I also became a peer mediator at school." That's priceless.
The cost for the Sojourn Journey is not cheap; it's $2,500 per student. Hearing the cost of this program may deter some students, but not for Juliana, a high school student from San Bruno, California. I learned about this program when Juliana sent me an email asking for a donation so that she could partake on this educational experience.
Here's a portion of her email: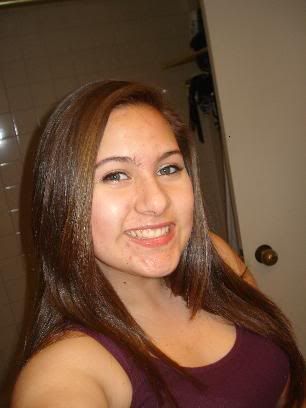 "Hi my name is Juliana and I have been invited to go on a once in a lifetime journey. My school is traveling to the Deep South retracing the Civil Rights Movement of the 1950s and 1960s. This is not a tour, it is an academic experience. Over 10 days we not only travel to major civil rights sites in Atlanta, Selma, Birmingham, Hattiesburg, Jackson, Little Rock and Memphis, we also get to meet the veterans of the Civil Rights Movement.

Many of our speakers are true American heroes. I am told the lessons we learn on this journey are all about tolerance, acceptance of other people, non-violence, courage, compassion, forgiveness, and civic responsibility. We meet Movement veterans such as Congressman John Lewis, from Georgia, who was arrested over 40 times and beaten fighting for justice and equality.
We meet Elizabeth Eckford, one of the Little Rock 9, who was one of the first African American students to desegregate schools in our country in 1957. We meet 86 year old Reverand Fred Shuttesworth, who almost single handedly desegregated Birmingham, Alabama. We meet Reverand Billy Kyles, who was on the balcony with Dr.King when he was shot in Memphis, Tennessee and spent the last hour of Dr.King's life with him.

The main reason I want to go on this trip is because the Civil Rights Movement is something that affects people on a daily basis. The bravery of the people we are going to meet opened up opportunities for generations to come. I feel like this learning experience is something that everyone should be able to have, even if they can't afford it financially. Educating people about the people that don't appear in our books is really important. This trip is known to be "life-changing" and "inspirational." I would be honored to have learned about the Movement from the people that created it.

The cost of this once in a lifetime journey is $2,500 and although it is an excellent value, I cannot afford to pay the whole cost myself. I am hoping that you see the benefits of supporting students like me to go on this trip and may be willing to donate. The money you donate helps students like myself go on this trip and your donation to Sojourn to the Past is tax deductable. If you would like to help keep my dream alive by donating…"

So far, Juliana has raised $100. If you would like to help Juliana reach her goal of raising $2,500, email me at
blackgivesback@gmail.com
and I'll provide more information.
To learn more about The Sojourn Project, visit the website
here
.