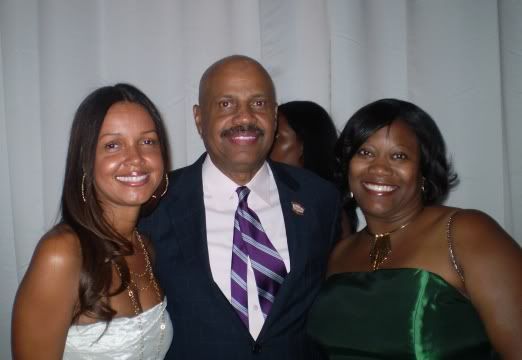 You've probably heard of the achievement gap, which describes the academic gap between minority and disadvantaged students and their white counterparts. But did you know that there is a mentoring gap? Mentoring.org states that 14.6 million youth need mentors in the United States - that's roughly 50% of all youth. Research has shown that youth who are mentored have better attendance in school and are more likely to graduate.

Mentoring programs that are gender specific, serving girls or boys only, are gaining in popularity. One such program is the Social Butterflies Mentoring Program, that provides after school activities for at risk and low income girls. The program helps girls to build self-esteem and to complete their education by receiving mentoring from business leaders. In the photo above is Erika Dates (left), President, and Lakeacha Jett (right) , Vice President of Social Butterflies Youth Services.

Want to start a mentoring program or enhance your current one? Social Butterflies has created the Free to Be Me curriculum, which is a complete guide to leading any girls mentoring program.

BlackGivesBack interviewed LaKeacha Jett about their organization and how they got started. Read on to find out how your school or organization can implement their Free to Be Me curriculum in your program:

When was Social Butterflies created and who are its founders?

Social Butterflies started in 2003 in Baltimore City at Arlington Elementary School. Erika Dates and I began meeting with a group of fourth and fifth grade girls weekly. During the meetings, we discussed self-esteem, hygiene, academics, and we read girl oriented books during book club time. The program was so successful with the girls, Erika and I decided to make the program a non-profit organization in November 2007.

What is your educational background?

I have a BA in Elementary Education, a Master's Degree in Administration & Supervision and I am working on a Doctorate Degree in Educational Leadership. Erika has a BS in International Studies.

What compelled you both to create this organization? Where it is based?

The girls in our Baltimore City elementary school were having difficulty with being young ladies. Many of them had no parental support at home and no one to teach them how to properly take care of their bodies, attitudes and academics. Many of them did not value themselves or anything else. Being a part of this program changed their attitudes and their lives. The violence rate among girls in Baltimore City and most urban school districts has been steadily rising. This was our motivation for making the program available for girls living in urban settings such as Atlanta, Baltimore, Detroit, New York and Oakland.

What is the mission of Social Butterflies?

The Social Butterflies Mentoring Program gives business leaders the opportunity to invest in the lives of inner city girls to help them grow into confident, independent young women. Our mission is to motivate, inspire, and empower females by promoting self-esteem.

Recruiting volunteers to serve as mentors can be challenging for some programs. How do you recruit and retain mentors for your program?

We recruit mentors through Volunteer Match.org and Mentors.Org. In addition, we post flyers in local libraries, colleges, churches, and youth organizations. Our mentors go through a two hour initial training and must attend three other trainings throughout the year. We retain mentors by showing our appreciation and inviting mentors to all Social Butterflies events and activities for free.

Has your organization formed any partnerships with other non-profits, government or businesses?

We have a partnership with the Chris Webber Foundation, Mi-Chanel & Co. Studios, Baltimore Cares Mentoring Partnership, Mentors.org and the National Cares Mentoring Movement.

Share a success story.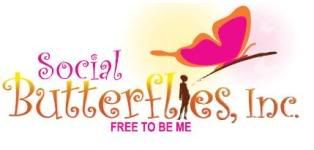 Angel was a young lady whose mother was a prostitute. Angel had no one at home to teach her about being a lady. She often had issues with hygiene, self-esteem and academics. After participating in Social Butterflies weekly, Angel began to change her appearance by dressing lady- like and improving her hygiene. These behaviors, in turn increased her self-esteem and finally her academics. Although Social Butterflies, Inc. is not currently at the school Angel attends, she remembers the lessons from Social Butterflies. Most importantly, she remembers the love and care that she received from the group leaders.

Please share about your organization's Free to Be Me curriculum.

The Free to Be Me Curriculum was written so that all schools and youth serving organizations would have a standards based curriculum that would promote self-esteem and character development among girls. The curriculum contains 10 Book Club Novels, a Leader's Guide with 36 lesson plans, 20 Activity Books and 20 Journals. The lesson plans are written so that anyone from non-educators to experienced teachers could easily implement the curriculum. The curriculum is currently being used in Atlanta, Baltimore, New York and Oakland. The Free To Be Me Curriculum for Boys will be available in 2009. This curriculum will model the girls' curriculum, but will contain lessons and topics pertaining to males ages 9-18.

If your school, organization or community group is interested in implementing this curriculum, contact Thomi Dates at thomidates@socialbutterfliesinc.org or 1.866.232.7710 ext 401. Proceeds from the curriculum help support the Social Butterflies Programs and initiatives.

Upcoming Events

Sunday, December 7, 2008
Social Butterflies will have an Elegant Affair Fundraising Event at the Comfort Suites in Stockbridge, GA from 7:00 pm- 10:00 pm. The cost is $25.

Sunday, December 14, 2008
Social Butterflies will host an Etiquette Tea Party for all young ladies. The event will take place at the Comfort Suites in Stockbridge from 4:00 pm to 7:00 pm. The cost is $5 for Social Butterflies Members and $10 for non-members.

For more information, visit the website at http://www.socialbutterfliesinc.org/.

{Thanks LaKeacha}